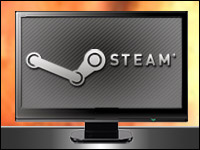 Valve last week announced that it was allowing players to sell video game mods on its digital distribution platform, Steam, starting with mods of The Elder Scrolls V: Skyrim, but the policing of the marketplace and the percentage of revenue shared with creators have become points of contention.
Video game mods, one of the perks of PC gaming, encompass everything from code that delivers cosmetics changes to games, to patches that expand on gameplay mechanics.
Mad About Modding
Skyrim developer Bethesda Softworks agreed to support Steam Workshop's system for paid mods, but it is the only company participating in the initiative so far. More games and companies will join over the coming weeks, according to Valve.
Since Valve opened the Steam Workshop to creators in 2011, gamers have made more than 24,000 mods for The Elder Scrolls V: Skyrim alone, and the game's user-created content has been downloaded more than 170 million times, according to Valve.
With more than US$57 million already paid to Steam Workshop creators, Valve wanted to systematize its payouts to modders. Paying modders supports the incredibly creative work they share with the Steam community, said Tom Bui, a Steam Workshop developer.
"User-generated content is an increasingly significant component of many games, and opening new avenues to help financially support those contributors via Steam Workshop will help drive the level of UGC to new heights," he noted.
Staying on the Sunny Side
Modders now can specify their mods as "free," "paid" or "pay what you want." They can set whatever price they choose, though Valve recommends taking into account the work that went into the content and the novelty of the mod.
With content creators no longer having to hold the PayPal tip jar out for financial support, the Steam Workshop should see even better mods, said Sartori Bernbeck, senior market analyst at EEDAR.
"Since creating content is now a more profitable idea than ever before, we should be seeing much higher-quality mods from dedicated modders who can now put more time and effort into their work," Bernbeck told the E-Commerce Times. "This is another positive step in Valve's philosophy of giving more power to the community, both the players and content creators."
The revenue sharing may require some tweaking, but it's a good idea for both first and third-party developers to share in the revenues of mods, maintained Roger Entner, principal analyst at Recon Analytics.
"Modding encourages a lot more content to appear, based on existing game engines," he told the E-Commerce Times.
The Dark and Troubled Side
It follows that paying modders will result in better mods, but one variable, revenue sharing, has prompted many in the Steam community to rail against the formula Valve has drafted.
At the moment, content creators will receive 25 percent of the revenue their premium mods generate. To put that into perspective: Google and Apple both share 70 percent of their app store revenues with developers.
While it's understandable for Valve to take a cut of the revenues from modding, taking 75 percent seemed to be excessive, according to Joost van Dreunen, CEO of SuperData.
In a similar move, "Nintendo recently announced that it would claim the bulk of ad revenue generated by YouTube streamers making videos around Nintendo properties," he told the E-Commerce Times. "Of all companies, Valve should understand that it is the die-hard fans, the people that love a game so much that they want to build and expand on it, that form the core audience."
A modder's decision to shift from free to paid is another variable that negatively impacts the new system. There is worry that a shift in pricing could result in broken save states, causing players to lose some or all of the progress made in a modded game, according to EEDAR's Bernbeck.
"Content quality and pricing fairness may be volatile until the market matures over time," he said. "Many other concerns (such as modders stealing others' work and charging for it) are unlikely to be long-term problems with strong player moderating."
There also has been concern about policing, as Valve has asked members of the community to don their sheriff's stars and vigilante masks in order to bring lawbreakers to justice.
Ultimately, the onus falls on the mod's creators to go after those who steal content — and that's a good thing, Entner said.
"The policing can be very intensive," he pointed out. "It's the same idea with a company who develops software. The company has to do the policing too and has to identify those who have violated their rights."
It will take time to get the revenue sharing and system for policing ironed out, but both Entner and Bernbeck expressed optimism about Valve's support for premium mods.
"It will be interesting to see how Valve's community-driven vision shapes the industry and influences other publishers over the next few years," Bernbeck said.