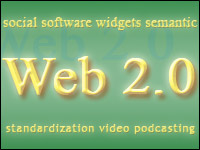 Marshall McLuhan's old adage, "the medium is the message," has never been more true than it is today.
Companies wanting to showcase their cutting-edge products and services are increasingly turning to new and innovative marketing techniques that express the spirit of what they're selling.
Video press kits, social media marketing, and other new-media approaches are helping businesses to convey their messages and sell their products, while establishing street cred with a hyper-tech-savvy generation.
Delivering Video
Video, more than any other medium, is the language of today, and so it makes sense that marketers are often using it to get their messages across.
"Everything is video now," marketing company Americhip's President Kevin Clegg told the E-Commerce Times. "Video has won out as the medium for marketing."
The trick is to get the right eyes on that video, at the right time. It's difficult to know, after all, who is going to view a video simply posted on a company's website. If that video is packaged in a book or other format, however, it can be mailed or given to specific audiences, making it easier to target and track its consumption.
Americhip's solution to the distribution issue is to make marketing packages that can be delivered directly to the press, clients and consumers. The company produces multisensory marketing packages, including video books, video press packets, multimedia magazine inserts, and many other innovative products using ultra-thin LCD screens.
"It marries the storytelling of video with the ability to pinpoint the distribution with print," Clegg explained. "It allows them to use that great video content and to get it distributed."
Americhip has created over 300 innovative marketing projects, including everything from a video press kit for a series called "Life" on the Discovery Channel to video-enhanced sports cards.
"People love to tell stories through video now," said Clegg.
To be sure, these video-enhanced marketing packages don't come cheap; they can range in cost from US$30 to $100 or more per unit.
"One of our big challenges is to justify the cost," said Clegg.
On that point, reorders speak for themselves, he said. Of the first 300 multimedia marketing projects the company did, 20 percent were reordered — showing that a significant number of their clients like the results so much that they want more of the units.
"They aren't going to reorder if they aren't happy with their return on investment," explained Clegg.
As a way to communicate with journalists, video press kits tend to be more engaging, innovative, and likely to spur coverage than a traditional emailed press release.
"The best part of having a video press kit is that video grabs your attention more than a typical press kit," Tye Olmsted, a videographer with Professional Blue Media, explained to the E-Commerce Times. "Do you want to read about the Super Bowl, or do you want to watch the Super Bowl?"
Video press kits are a way to distinguish a company from its competition, Olmsted pointed out.
"It can be a great way to separate your business from everyone else in your area," he said. "It also allows you to control what video clips are produced. A media outlet's video might not be as flattering to your business as a video created by a company that you've hired."
Social Marketing
Social media sites have become hot spot for marketing, and companies are still figuring out how to best harness their power and potential.
Ignite Social Media is one company that is exploring the marketing possibilities of social media and social networking.
"When I was considering forming Ignite Social Media, it was because I saw how tools like blogging, YouTube, MySpace and Facebook had allowed brands to engage with their fans and turn them into advocates," Jim Tobin, Ignite Social Media's president, told the E-Commerce Times. "The big picture is that marketers have to move from being the sole creators of marketing to become facilitators of marketing."
In a sense, social media is simply old-fashioned gossip and word-of-mouth writ large and writ digitally.
"You have to give your fans a reason and a mechanism to quickly and easily sing your praises," said Tobin. "That word of mouth has always been the most powerful form of marketing. We now have different ways to impact it and encourage it."
Some of Ignite's projects have included giving away songs from 1,000 artists on behalf of Windows, hiring a blogger for Nature Made to work the brand for six months, and hiding a high value gift on the fan page for Samsung Televisions.
The goal of these projects is to create a seamless interface between participating in social media and absorbing and responding to marketing messages, said Tobin. "All of this is designed to insert our brands into the online conversation, drive traffic and drive sales."