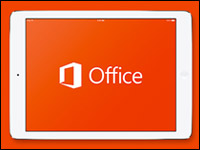 Microsoft last week unveiled Office for iPad, which consists of Excel, Word and PowerPoint, rearchitected from the ground up.
Office for iPad is available as a free download for the iPad and iPhone, with limited capability. Users who want to create or edit documents with the office suite have to subscribe to Microsoft Office 365.
Android tablets account for 62 percent of sales worldwide, based on figures from Gartner, but Microsoft is focusing on the iPad because "they prefer Apple over Google [since] Apple's economic model is similar to their own," Rob Enderle, principal analyst at the Enderle Group, told the E-Commerce Times.
"Google doesn't just attack Microsoft — they attack its economic model that supports the concept of pay rather than ad revenue," he continued. "Apple is a competitor, and they can deal with competitors; Google is a mortal enemy."
Office for iPad Features
Office for iPad doesn't come as a suite; users have to download separate apps for Word, Excel and PowerPoint, which are available free at the iTunes App Store.
The basic apps let users read Word docs, work with existing Excel spreadsheets, and present a PowerPoint slideshow, but the Office 365 subscription is necessary for anyone who wants to do more than that.
Office apps on the iPad have the same look and feel as the Office suite does on Windows, Microsoft said. However, the emphasis is on touch.
Features specific to the iPad work with the apps. For example, voice dictation can be used to draft a Word document, and AirPlay can be used to project a presentation wirelessly on a TV screen.
Users can create and share documents on the iPad, PC, Mac, tablet and iPhone, as well as collaborate, without losing content or formatting, Microsoft said.
Documents have to be saved to Microsoft's OneDrive cloud rather than to Apple's iCloud.
Microsoft offers a variety of Office 365 subscription plans for Office for iPad, reportedly starting at US$100 a year for use on up to five desktops and five iPads or Windows tablets for consumers.
Shares of Microsoft were up $1.02 at Friday's close.
Office for iPad Sticking Points
Microsoft Outlook is not offered for the iPad.
That's because "Apple typically rejects apps that replace a core Apple feature, and the iPad comes with an email client which works with Exchange," Enderle said.
However, that should not be a problem, according to Jeff Orr, a senior practice director at ABI Research.
"There's a lot of functionality within Outlook we're used to on the Windows platform, but I don't think it's going to be missed," he told the E-Commerce Times.
Saving files to Microsoft's OneDrive cloud — rather than to Apple's iCloud, as is normally the case for Apple devices — might pose more of a problem for users, because they will have to set up yet another profile for one more service, Orr suggested.
Apple Can't Lose
Office for iPad gives Apple an advantage over Android in the battle for the enterprise market because it "strengthens iOS significantly for creation," Enderle said.
The office suite "gives the iPad a bit of a push" in the enterprise space where Android is increasingly making headway, Jim McGregor, principal analyst at Tirias Research, told the E-Commerce Times.
However, ABI's Orr sees having the suite more as checking off a box.
"If you can't check that box, you might feel something's missing," he remarked, "but that hasn't been a sizeable audience at this point who say they can't get their job done because they don't have their productivity suite. There are alternatives."
Still, Apple will benefit from the suite in yet another way — it reportedly will get a 30 percent cut of subscriptions to Office 365.
Smartphone Users Love Office
Microsoft also released Office Mobile for iOS and Android smartphones as free downloads last week.
Microsoft Office Mobile was No. 4 on the iOS free app charts, according to AppAnnie — one day after Redmond released the product at a San Francisco event.