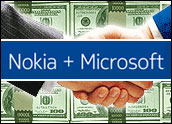 Microsoft on Tuesday announced that it will pay more than US$7 billion to buy all of Nokia's devices and services business and to license Nokia's patents as the latest step in its long-drawn-out quest to make some headway in the mobile market.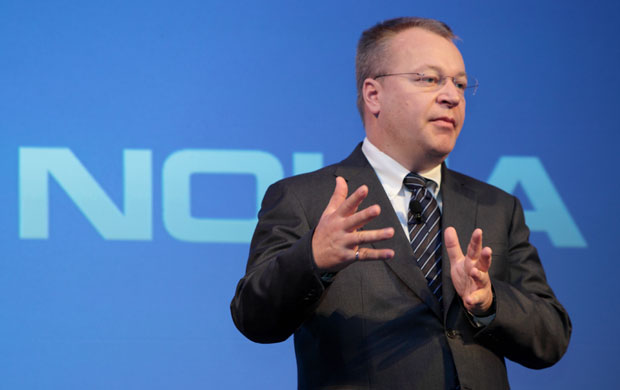 Stephen Elop has stepped aside as president and CEO of Nokia and resigned from its board of directors to avoid the perception of any conflict of interest. He is now serving as executive vice president, devices and services. Upon the deal's close, Elop is expected to transfer to Microsoft, where he will likely be a top contender to succeed outgoing CEO Steve Ballmer.
The transaction is expected to close in the first quarter of 2014 subject to approval by Nokia's shareholders, a green light from regulators, and other conditions.
The purchase is a key strategic move for Microsoft.
"We run the risk that Google or Apple will foreclose our ability to innovate, to do distribution, or impose economic terms," said Microsoft CEO Steve Ballmer, "… and, not only in the offensive but also the defensive aspect, we think it's essential to offer Microsoft devices."
The purchase will help Microsoft's failed efforts to ship tablets, Ballmer hinted.
Apps are the lifeblood of mobile devices, and "we recognize the gaps we have in the application ecosystem today, particularly on Windows Phone," Ballmer said, indicating that success in smartphone sales might help tablet sales.
The purchase will not impact shareholders, Microsoft CFO Amy Hood stated, because the transaction will be paid for with offshore cash.
Further, per-unit profitability "will be significantly better for us," and Microsoft will experience annual cost synergies of $600 million within 18 months after the close of the deal, Hood added.
The market did not agree; Microsoft share prices fell a little more than 4.5 percent to close at $31.88.
The Impact of the Deal
"Over 80 percent of Windows phones are made by Nokia, so the company is critical to that platform right now," Rob Sanfilippo, a research vice president at Directions on Microsoft, told the E-Commerce Times. "The acquisition confirms that portion of Windows Phone is not at risk."
The acquisition "does confirm that Microsoft is serious about becoming a devices company," Sanfilippo continued.
The deal is about alignment, commented Ramon Llamas, a research manager at IDC.
"For the past two-plus years, you've had Microsoft on one side, Nokia on the other, money changing hands, but things weren't integrated," Llamas told the E-Commerce Times. "Microsoft's doing what Apple's doing — controlling everything from the hardware to the software."
Whether the purchase will improve matters for Microsoft "will depend on how many of the things holding Microsoft back Elop can fix," said Rob Enderle, principal analyst at the Enderle Group. "The firm has a large number of structural issues that need addressing."
Daydream Believer?
Microsoft will acquire more than 8,500 design patents, ownership of the high-end Lumia and low-end Asha brands, and a 10-year license to use the Nokia brand on feature phones. It will have licenses to almost all Nokia's utility patents and applications as of the closing date, and it will have an option to convert coverage from the 10-year license to a perpetual license.
Windows Phone is outselling BlackBerry in 34 markets, and Windows Phone is No. 3 globally, according to Microsoft.
"Yes, they did become the third-largest shipped mobile OS, but that is about a quarter the size of iOS during that period, and 80 percent of all smartphones shipped were Android," Jeff Orr, a senior practice director at ABI Research, told the E-Commerce Times.
"So we're talking about a huge gap between 1 and 3," Orr continued.
Further, Microsoft hasn't been able to establish itself "as a leading hardware supplier in the minds of customers," Orr pointed out.
Need Trumps Harmony
Although Microsoft has been trumpeting its good working relationship with Nokia, the asset deal may have been a product of sheer necessity.
Nokia "was in more dire financial straits than many thought, and if it dropped out of smartphones, Windows Phone would have died with it," Carl Howe, a research vice president at the Yankee Group, told the E-Commerce Times.
There was a "clear break in strategy" between Microsoft and Nokia leading to issues in execution, Enderle suggested.
"Effectively you had two captains, and this should put Elop in charge of the phone ship and in line for Ballmer's job," Enderle continued.
Elop "knows mobile, he knows Microsoft, and yet he is an outsider and shouldn't be tied to the way Microsoft does things," Enderle told the E-Commerce Times. Further, he is an experienced CEO.