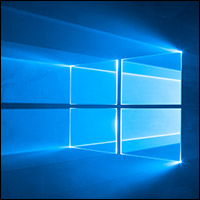 Microsoft on Wednesday announced agreements to integrate threat detection products from Bitdefender, Lookout and Ziften into Windows Defender, extending security to macOS, iOS, Linux and Android devices.
No additional infrastructure will be required, Microsoft said.
Once the integration is set, new events from onboard macOS, iOS, Android and Linux devices will begin surfacing on the Windows Defender Advanced Threat Protection console.
Windows Defender ATP provides a single pane of glass for endpoint security.
Integration with BitDefender is available now on Public Preview, and integration with Lookout and Ziften will appear on Public Preview soon.
"There's no such thing as a heterogeneous networking or computing environment," said Michael Jude, research manager at Stratecast/Frost & Sullivan.
"It's likely that any business will have a mix of OSes and devices," he told the E-Commerce Times. "A single tool that can look at all those OSes is a time saver."
Beefing Up the ATP
The teamups with Bitdefender, Lookout and Ziften are the first of several strategic partnerships planned for Windows Defender ATP, Microsoft said.
"While ATP isn't about computing per se, it is about detecting threats to the computing infrastructure," Jude observed.
"Adding multiple threat detection applications to ATP might not increase security in all cases, but may lead to some security threats being overlooked," he cautioned. It would "make sense if the apps are tightly integrated and do not get in each others' way."
What Partners Bring to the Table
Bitdefender's Gravity Zone Cloud lets users view comprehensive threat intelligence information such as threat type, threat category, and other relevant details about malware and suspicious files.
Lookout Mobile Endpoint Security gives users real-time visibility into incidents on mobile devices, and lets them respond rapidly to the same.
Many people use the same smartphone for work and personal use.
For them, it's possible that personal information could be compromised in a corporate data breach, Jude noted. "If the new improved ATP suite prevents this, that would be a good thing for consumers."
Ziften's Zenith systems and security operations platform helps users detect attacks and zero-day exploits, uncover the full scope of a reach, and respond quickly to contain attacks.
Other Vendors
The partnerships with these three companies leaves out Windows Defender users who employ other cybersecurity vendors' products, at least for now. Even users of Bitdefender's GravityZone on-premises solution are not included.
This "is going to piss off a number of the larger security vendors going out of the box and raise concerns about excessive dominance of the market," said Rob Enderle, principal analyst at the Enderle Group.
"However, it's also likely the best way to keep us all a ton safer," he told the E-Commerce Times. "With security, you need to keep the solutions as simple as possible. Otherwise, the complexity can become a bigger exposure than the ones you are trying to fix."
Microsoft is "rightly keeping this pretty simple at the start," Enderle said.
Opting for strategic partnerships is a strong security position to take, he added. It should increase corporations' ability to stand in the face of rapidly increasing threats "if they deploy the solution properly, fill any holes, and wrap the result with solid employee security practices."