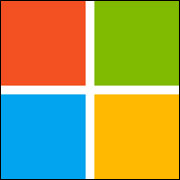 The "free Windows 9" rumor once again is making the rounds. The buzz over Microsoft's supposed plan to offer users of Windows XP, Win 7, Win Vista and Win 8 a free upgrade to Windows 9 began in June, sparked by ZDNet's Mary Jo Foley, who just amplified it with more hints from her sources.
The second Windows 8.1 update will be delivered Aug. 12, which is Patch Tuesday, but it will be a low-key offering, she said.
If Microsoft does indeed offer a free upgrade to Windows 9, it will reflect the company's determination to leverage the cloud, Mukul Krishna, global director of the digital media practice at Frost & Sullivan, told the E-Commerce Times.
"Where people store more and more data on the cloud and use more and more applications on the cloud, that's where Microsoft is going to make the most money," he explained. "Everything is centered to [Microsoft's] Azure platform, and if it is able to get more people on the latest OS, there is a good chance that more people will use [OneDrive] (previously SkyDrive) — and the more the cloud is used, the more it boosts Microsoft's Azure cloud strategy."
Where Windows 9 Is Headed
"At our core, Microsoft is the productivity and platform company for the mobile-first and cloud-first world," CEO Satya Nadella said in a July 10 memo outlining his vision.
Microsoft's cloud OS infrastructure, device OS and first-party hardware will build on a "core focus" of using technology for work or school, as well as in personal lives, and "enable broad ecosystems," Nadella said.
Expect features in Windows 9 that support this vision.
"Windows 9 will be a flexible platform you can configure whichever way you want," Krishna suggested.
How Microsoft Will Benefit
Offering a free upgrade to Win 9 might remove one of the biggest thorns in Microsoft's side — the large number of businesses continuing to use Windows XP despite Microsoft's having pulled support for that OS — while enhancing the competitiveness of the Windows OS, said Al Hilwa, program director of software development research at IDC Seattle.
"Many users of Windows XP are in embedded settings like point-of-sale and field-force settings, where tablets are making inroads. Removing price barriers would help maximize the chances that these applications stay in the Windows fold," Hilwa told the E-Commerce Times.
On the other hand, "while Microsoft will surely offer some sort of incentive, as they often do with new OS releases, I'd be quite shocked if it was free as far back as XP," Wes Miller, senior analyst at Directions on Microsoft, told the E-Commerce Times.
Granted, developers would have to rewrite the apps "but there may be a value in incumbency, and much of this is Microsoft's base to lose," Hilwa remarked.
How Win 9 Can Help Microsoft
Windows is facing "a lot of minor but significant competition from open source applications, especially with people integrating all their devices with the same look and feel," Frost's Krishna said.
Further, it's extremely expensive for Microsoft to have to maintain multiple versions of the Windows OS, especially the older ones.
Add the hope of resolving issues that elicited heavy criticism for Windows 8 from people used to traditionally looking at their desktop, attempting to maintain both consumer and corporate customer loyalty, and trying to be the most ubiquitous platform out there, and "Windows 9 will be a very significant OS," said Krishna.
If users are upgrading from XP and want to use the touch UI, they will need to upgrade to new PCs with touchscreens and — possibly more horsepower.
However, "I expect [Windows 9] to be less assertive about requiring touch, yet maintain the low system requirements we've come to expect with Windows 8 and 8.1," Miller suggested.
Microsoft "is in a position now to use its existing base of older OS users to strengthen its ecosystem," he said, "and would be smart to think out of the box on how it might do that."