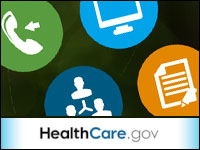 The Obama administration has reached into Microsoft's ranks for the tech talent it needs to fix the Affordable Care Act cock-up.
The White House on Tuesday named Kurt DelBene, who started at Microsoft in 1992 and most recently served as president of its lucrative Office Division, to oversee HealthCare.gov, the website for consumers shopping for healthcare insurance under the federal law that's become known as "Obamacare."
The website has been plagued with problems so severe that congressional hearings were held to discover what went wrong with the implementation of what is widely viewed as one of Obama's top achievements.
DelBene will succeed Jeff Zients as senor advisor to Secretary of Health and Human Services Kathleen Sebelius. Zients is expected to become the director of the National Economic Council next year.
"Jeff did an outstanding job working with our team to provide management advice and counsel on the HealthCare.gov project," Sebelius wrote in a blog post. "Today, the site is night and day from what it was when it launched on October 1."
Proven Track Record
DelBene will serve in his role as an unpaid advisor until at least June 2014, according to Sebelius.
"Kurt has proven expertise in heading large, complex technology teams and in product development," she wrote. "He will be a tremendous asset in our work."
He will provide management expertise, operations oversight and critical advice on additional enrollment channels, field operations, marketing and communications, Sebelius noted.
He will also be responsible for ensuring that HealthCare.gov's performance is strong through the close of open enrollment on March 31, she added, including increasing system stability, redundancy and capacity; improving the user interface; and aligning security and privacy with industry best practices.
While much has been made about the technical mess at HealthCare.gov, DelBene may be able to address another problem with the healthcare program.
"We have read at length about technical problems adding to the public's frustration with Obamacare, but at the end of the day it's a people problem," said Darren Hayes, a professor at Pace University's Seidenberg School of Computer Science and Information Systems.
"DelBene has a proven track record and can only improve the situation for the embattled healthcare site," Hayes told the E-Commerce Times.
The timing of his appointment is something of a headscratcher, though.
"Approximately 90 percent of IT resources reside in the private sector, so one must ask the question — why wait until now?" Hayes wondered.
Burning Platform
DelBene's appointment is an "inspired choice," observed Charles Stewart, general manager for Load Impact.
"There are probably not a lot of private-sector companies out there that have a bureaucracy similar to the federal government, but if there is one, it's probably Microsoft," Stewart told the E-Commerce Times.
While Microsoft initially stumbled adjusting to the new world of cloud computing, DelBene shepherded one of the company's most successful cloud offerings.
"One of the few successful cloud things Microsoft has done over the last couple of years is Office 365.That was under DelBene's tenure," Stewart said.
"So if there's anyone coming out of Microsoft who knows how to do a successful cloud platform, it's DelBene," he added.
To some extent, the botched launch of HealthCare.gov may be an advantage for DelBene.
"He has the benefit of a burning platform," Kenneth Freeman, dean of the Boston University School of Management, told the E-Commerce Times.
"In driving change, if you have a burning platform, it's a lot easier to make something happen then, rather than going to a situation where everything on the surface appears to be calm," he explained.
"Everyone knows why this guy has got this job," Freeman added. "He's there to fix it."
However, just bringing in a new, high-profile individual is only part of the solution, he observed. "He has to be given the authority to take the actions to move the program forward."