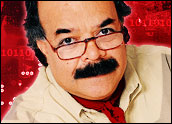 Why are most technology corporations so stubborn to admit puzzling marketing issues? They are somehow used to a torturing path, all in the name of "tough times and rough markets."
It's a puzzle, especially when in relation to creating a new innovation, solving such marketing issues are the easiest thing to fix.
It's a good thing that technology spending is increasing sharply, but the winners will be the ones who can solve some of the principal marketing puzzles. Technology marketing is often hampered by too many reasons, but here are some critical issues for winning combinations.
Mix and Match the Nuts and Bolts
Often, the marketing message simply doesn't match with the customer's needs.
The image or the name identity of the corporation does not match with the current product lines or services, while the names of the products do not match with the customer's perceptions, and the existing images do not match with the long-term directions of the company. Among technology companies, this type of situation is very common when dynamic innovations are not correctly translated into marketable messages. The lack of a systematically delivered message via corporate or product brand names as an overall identity only confuses customers. Brilliant ideas and visions are often caught in emulating wrong or incorrect signals, costing huge marketing sacrifices.
Speed and Entanglement
The actual speed by which a message is delivered to the end user is often caught up in the delivery of its own process. The innovation is captured by so many in so many different ways, and each time at every stage the original idea goes through a metamorphosis.
This format causes further delays, while the process of re-birth keeps the customers ever so confused. Corporations are caught into dozens of complex internal stages of release and sign-offs for the internal communications before a message is clearly transmitted to its core customers. Call it internal branding or external communications, it is often nothing but a web of entanglement. The main culprit is often the marketing language and a precise definition of features and benefits.
Innovation Sets Its Own Trap
The best innovators of technology are often trapped in a technologically driven right side of the brain, and miss the customer's point of view in delivering a clear message.
Corporations engaged in creating cutting edge technology are so often creating an overly complex picture to deliver a simple message of benefits. Customers are not looking for technology or innovation, they are selfishly searching for simplicity and quick solutions. Outside the mechanics, most drivers hardly care about the latest and the most brilliant gearshift system of a car, as all they want is to simply drive. Innovation traps the simplicity of communications.
Innovative corporations are created from the bottom up, as a center of technological revolution. The majority of these corporations, all over the world, get caught in a maze of technology and a strange jargon.
As great ideas are incubated, this jargon, stagnates and stifles, and keeps them dormant for the longest time while the marketplace refuses to understand the "new terminologies." This delays the accumulative creation of a critical mass and of the common mind share. This kind of corporate culture and organizational set-up of the company somehow works against the rules and laws of marketing. Great opportunities are missed when a tech-savvy organization openly refuses to become a marketing-savvy company. The science of marketing is relatively far too simple to adopt and follow than to invent a brand new technology.
Corporate Splits and Ideology
Almost all technologically driven corporations have a marketing department; some are big and some very small. The fact that there is a marketing department is no guarantee, unless there is a marketing lingo in place, a communication and a name branding system, which can clearly sift through the complexity of the innovation and turn it into a user-friendly verbiage to attract new clients. Every department is often very right and every participant's action is often justified, but unfortunately, the customer side has no room for this. Here are some suggestions:
Create a communication plan to work as a platform for marketing to get a common mindshare and attract a great deal of attention at large. Make an effort so a very large majority will understand the message and respond to an innovation, and only than can you measure a success. Corporations are already littered with far too many revolutionary ideas sitting on the shelves, caught in their own complex terminology and strange names often strangled to death.
Communicate new ideas in a language that the general populace would understand and relate to in such a way as to provide the desired solutions while building a brand name identity of lasting value.
Make it a priority to audit the existing methods of marketing and develop a properly structured naming architecture. Make sure it captures the ideas correctly and very precisely while creating a proprietary corporate nomenclature reflecting on all the master and sub-brands for the underlying products and services. Like a proper tree, this hierarchical structure would ensure clarity of the communication message and attract customer's attention. Profits will soon follow.
---
Naseem Javed
, author
Naming for Power
and also
Domain Wars
, is recognized as a world authority on global nameidentities and domain issues. Javed founded ABC Namebank, aconsultancy he established a quarter century ago, and conducts executiveworkshops on image and name identity issues. Contact him at
[email protected]
.
---