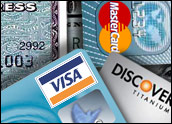 Businesses are constantly searching for ways to reduce costs and improve revenues.
Mobile technologies can provide incredible value because they offer immediate business interactions from almost anywhere.
Mobile payments can expand your sales channels by helping you meet customers where they are.
Convenience and Flexibility Are Key
Processing mobile payments is extremely easy. The cellphone is already well-understood, so converting a personal mobile device into a payment device can offer a great deal of convenience and flexibility.
"Mobile POS allows small business owners — from handymen and artists, to hairdressers and plumbers — to take payment immediately, in person or over the phone," says Kneko Burney, president and chief strategist at strategy analytics and consulting firm Compass Intelligence. "This is an excellent example of how practical, simple mobile applications can actually transform how a small business operates on a day-to-day basis. It's just a matter of making these applications more accessible to this market."
Mobile payments can easily translate into increased sales. Simply put, making it easier for customers to hand over money will rarely hurt a business' future prospects. Hassle-free transactions are a powerful purchase motivator and loyalty builder, as the success of Apple's iTunes Store has proven.
Until recently, however, the use of mobile point-of-sale (POS), or mobile payment systems, has been confined to larger companies and those with a particular operational interest in the technology, like restaurants.
In the last few years, the advent of new smartphone applications, or "apps," and an improving infrastructure for handling the transactions have made mobile payments more attractive than ever to small businesses and startups. Here are some things to consider when deciding to invest in a mobile payments system.
Security Is Top of Mind
Some experts point to security concerns as the biggest drag on the uptake of mobile payments. Small businesses must make sure they have a basic understanding of the technology behind any new setup they implement before allowing sensitive consumer data to pass through it. Often, and especially when it comes to computer technology, people with an interest in breaking security are more tech-savvy than information technology (IT) staff within small businesses.
Payment Card Industry (PCI) compliance is an important "badge" when evaluating any type of payment product or service. Your first filter when shopping for a mobile payments provider should be to look for one that is PCI compliant.
But PCI is just a label. Much more important is the actual security, starting with the small card swipe device that plugs into the smartphone. That should be the second part of your mobile payments vendor filtering process.
If the card swiper is not encrypted, stay away. Electronic surveillance devices or malicious software making their way on your phone could intercept and instantly transmit your customers' credit card numbers. Your businesses financial exposure and reputational risk are just not worth it.
The third filter when shopping for a mobile payments product is the app. Software-based encryption is important in ensuring a keystroke logging virus will not transmit credit card numbers. Make sure your provider is a commercial payments expert.
Many smaller software shops create payment apps without a full picture of the complex payments process, which could result in serious vulnerabilities for your business. We are seeing it out there now; mobile payments are still a nascent industry.
Pricing That Encourages Use
Previous mention of the iTunes Store providing a hassle-free way to buy entertainment brings to mind another important point for small businesses looking to use electronic payment systems to generate the highest possible, and most immediate, revenue: The price point for even the most convenient transactions must be right. While some say luck played a significant role in the success of music purchasing through the service, the fact that Apple got it nearly perfect in pricing music, television and movie content, as well as applications for their iPhone, iPod touch, and iPad devices, demonstrates that a sweet spot for product pricing may exist.
Less than a year ago, credit card terminals could run as much as US$500, not including the internet connection or other costs. Thankfully, things have changed quite a bit, making mobile payments a viable option for businesses of virtually every size.
Even so, it is important to understand your mobile payments fee structure. Some vendors offer a seemingly attractive "no monthly fee" option, but each transaction is like a roaming fee. Those vendors tack on an extra 1 percent or more against the transaction size, to the point where the fee structure at its lowest is 2.75 percent, and at its highest is 3.5 percent — an extra premium of more than 1 percent. On a $1,000 transaction, a 2.75 percent surcharge is $27.50 in fees, which is $10 or more than the standard merchant rate using a traditional credit card terminal.
So, your fourth filter in shopping for a mobile payments provider is to seek out plans with a reasonable monthly fee and no additional markup on the transaction fees; it is never a good idea to pay for roaming.
Other Options to Consider
Your fifth filter in shopping for a mobile payments provider is to watch for the "smoke and mirrors" apps. For example, you can download a lot of payments apps in the various app stores, but once they have been paid for and downloaded, all you have is the app. You must still find and pay for a separate merchant account compatible with that app.
A mobile payments app is like a paper check, and a merchant account is like a checking account. If the paper check is not linked to a checking account, it will not work. The same goes for a payments app; it needs to be linked with a merchant account. You can save yourself some time and confusion by buying a "bundled" solution, including the app, a card swiper, and a merchant account, from a reputable payments provider.
Also, strongly consider a mobile payments product that will automatically flow data into your accounting or other back-office business management systems. Data automation is a critical component to the bright future of mobile payments in the business world. After all, why go high-tech and wireless if you must still print and manually enter receipts in your accounting software at the end of the day?
Competition Is Good
New vendors are entering the mobile payments market almost daily. Competition in this sector can only be good news for small businesses, since competition usually brings lower prices and can be a powerful incentive for innovation.
It is an exciting time for payments, and mobile payments is one reason why. It will be exciting to see what the rest of 2011 brings.