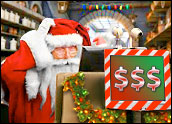 With summer behind us, brands and retailers are busy finalizing their plans for the upcoming holiday rush.
Like last year, this holiday season will be a short one, with just 26 days between Black Friday and Christmas. With this condensed shopping period and digital commerce on an aggressive upswing, the holiday season is no time for retailers to take chances.
Retailers can implement the checklist below to ensure everything is in working order and optimized for a successful holiday season.
First-Priority Tips
The following tips take time to implement, so begin as soon as possible:
Mobile Optimization: Consumers increasingly are shopping, browsing and researching on mobile devices.
If the site is not yet optimized, test all pages to be certain that they render well on tablet and mobile devices.
The mobile shopping path should be optimized and integrated with the desktop shopping plan — designs, graphics and content should contribute to a solid user experience.
Retailers should monitor the checkout path via Web and mobile analytics to determine any pain points or drop-offs during the process.
Finally, if the marketing team is leveraging push notifications, they should consider geolocation tools for in-store customer service.
New Technologies: If a retailer has a brick-and-mortar store, now is a great time to give iBeacon a try. Install in-store beacons and test push notifications like coupons, cross-sells and upsells, and product location notifications. There is still time to refine the process and reap the benefits of greater conversions during the holidays.
Site Usability Improvement: It's best to keep the design light and simple with a text-based navigation and a Web-friendly font. The primary navigation is a website's blueprint; it needs to be as user-friendly as possible and focus on areas that generate the most traffic and conversions.

When preparing for the holidays, retailers should audit their site traffic and make changes to optimize the current navigation to ensure that customers are directed to areas converting the fastest. They also should conduct a benchmark analysis of the taxonomy used in the competitive landscape, as well as current best practices.
Shopping Cart Usability: Shoppers appreciate seeing clearly articulated return policies, customer service availability, and shipping times and costs in the cart — all of which have been proven to reduce abandonment. A clear and concise cart summary with upsells or cross-sells increases average order value. To further combat abandonment, cart reminder emails should be sent within a few hours of the shopping visit.
Site Performance: A slow site is a major factor in abandonment and is detrimental to conversions and return traffic. By running site-speed audits on top pages, as well as the shopping path, retailers can address site issues to ensure that customers experience average page load times between three and four seconds.
A/B and User Testing. A/B tests help improve functionality by uncovering issues and underperforming pages. The test data provides information required to guide site optimization. User testing also identifies how target demographics access, cruise and utilize the site. After any changes are made, the site should undergo load-testing to determine if it can withstand the stress of holiday traffic.
Secondary Tips
These tips complement the initial work and set the stage for full-court promotions closer to the holiday season.
Marketing and Email Strategies: Retailers can build and segment email lists by location, prior orders and interests. It's important to be mindful that customers' shopping behaviors can change during the holiday season. It can be advantageous to offer loyalty programs and e-gift cards at this time of year. Also, by reviewing last year's performance, retailers can gauge how shoppers responded to personalized messages and product recommendations.
SEO: This is a huge undertaking for businesses if they haven't already implemented an overall SEO strategy. First, it's important for retailers to incorporate schema microdata and optimize it to feed relevant information including reviews, rankings, category names, pricing and more. Then they should leverage targeted language and promotions, relevant links and product descriptions, fresh content and videos, and internal linking.
Last-Minute Priorities
Site Content Review: Look through all static pages, including customer service, shipping, privacy, contact us, about us and return policies. Make sure content, phone numbers, shipping rates, email and mailing addresses are up to date. Retailers will minimize customer calls and emails if this information is current and readily accessible.
Additional Marketing Campaigns:

Retailers should take advantage of mobile-optimized or responsive design Web email templates and graphics for greatest usability and conversions.
Promotions should be clear, prominently displayed, and delivered through all channels — PPC, social media, email, home page, etc. If possible, incentivize customers with options like free shipping.
This is also a great time to test and optimize banner and retargeting ads to build brand recognition. Retailers can choose a payment amount that fits their budget. They will quickly be able to evaluate ROI with click-through rates and conversions.
The holiday season can be daunting for retailers — the demand is high, and the pressure is on to increase awareness and sales. The holiday checklist is manageable if prioritized and tackled over several weeks leading up to the start of the shopping season.
The earlier a retailer begins preparing, the better — and the more — their customers will appreciate their attention to detail in November.