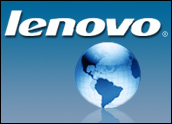 The global PC market has a new leader. Lenovo has quietly been fighting and winning and is now officially No.1 in the PC industry, edging out HP. You would think things look great for Lenovo. This is a big victory, right?
The problem is the traditional PC industry is transforming itself. Can Lenovo remain No. 1 with smartphones and tablet computers changing and expanding this business?
My Pick of the Week is C Spire Wireless' launch of the next phase of Newslink, which delivers personalized news to each customer. Pretty cool.
More Slices of Pie
Ten years ago, if you said the name "Lenovo," I am not sure how much of an impression it would make. Several years ago, however, Lenovo acquired IBM's personal computer business and started to grow rapidly. Suddenly it was on the radar.
I have been a Thinkpad user for more than 20 years, and I can tell you that all the changes in recent years have not been good. As a customer, I have had my share of issues since the Lenovo acquisition, but the company has been on a strong growth trajectory, and from an investor perspective, that is very good.
Last week, Gartner ranked Lenovo as No. 1 in the PC industry. Based on worldwide shipments, IDC had HP clinging to the top spot — but by less than 0.5 percent.
Either way, Lenovo seems to be on the rapid growth side of the wave I frequently discuss, while HP is on the falling side. So congratulations to Lenovo on attaining this amazing goal.
However, during the last few years, the PC business has started a significant and long-term transformation. The PC business is no longer just about desktops and notebooks. It's expanded, and today it's also about tablets, smartphones, ultra-portables, smart TVs, cloud computing, and other industry reshaping trends.
The traditional PC business seems to be slumping right now — however, pull the camera back and you can see a rapidly growing larger industry. What is happening is simple. The PC industry started with desktops. It was one big slice. Next came notebooks and laptops — another slice.
Today there are so many new slices. New products are reshaping the industry, and more are coming. So, can Lenovo hang on to the lead in this expanded industry? That is the question. We are not moving away from traditional computers, but we have created another few segments in the computer business — more slices to the pie.
Each slice will be smaller, but customers will buy multiple devices from multiple slices, so the marketplace will actually increase. This same effect is occurring in other industries as well. Yesterday you may have had a laptop, but tomorrow you will also have a smartphone, tablet, cloud services, smart TVs and more.
A Slippery Spot
This is a huge and new opportunity — not only for Lenovo, but also for every other company in the space, plus new ones. Microsoft wants to lead with Windows 8. Intel wants to lead with its chips. Hardware makers like Toshiba, Dell, HP, Asus and many others are in the mix. Apple, Google, Samsung and more will play a defining role in this changing industry.
As you can see, there is enormous opportunity and enormous risk as well for all industry players. So don't be fooled by changing numbers and new segments. People still love their Thinkpads and desktops to do lots of real work. However, new devices like tablets and smartphones can fill other needs even better.
The good news for customers is that since PCs are slumping right now, they are a bargain. The PC market has shrunk by roughly 8 percent in the third quarter. So as the industry reinvents and re-sizes itself, consumers win. Imagine a Thinkpad for just a bit over US$500. Amazing.
The traditional PC business is facing extraordinary pressures. I think the downturn will continue for a while, but then it will level off as the industry finds its new balance. With all this change in the air, Lenovo should be very happy with its performance to date — and at the same time, very worried about the changing marketplace.
Some computer makers will win, and others will lose. The list of winners and losers will shift in the next few years. Lenovo Chief Executive Yang Yuanqing seems to understand that challenge.
Becoming the clear leader in global PC of course remains one of Lenovo's aspirations, he said, but it alsorepresents just one more milestone in its journey as a company. Its mission is to become the leader in PCs, tablets, smartphones, smart TVs, cloud computing and enterprise IT.
Yuanqing seems to have a good view of industry changes. That is exactly how companies like Lenovo need to think.
Companies like HP were always Lenovo competitors, but now the competition has expanded to include companies like Apple, Google, Samsung, Motorola and more. As RIM and Nokia have learned the hard way, these companies don't play games.
Remember, the industry is not only expanding, but also reinventing itself. This disruption means leadership could change in the industry.
David Roman, chief marketing officer of Lenovo, called its upcoming product release the single largest marketing launch the company has ever done. That's great for now, but how the company is preparing for new competition is the bigger question. So congratulations to Lenovo for winning the No. 1 spot, but that is just step one of a multistep process.
Who will be No. 1 going forward, as the industry continues to transform? This is the question we all want an answer to.