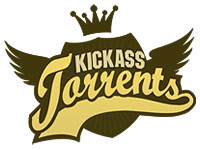 Polish authorities last week arrested the alleged owner of pirate website KickassTorrents, or KAT, 30-year-old Artem Vauln of Kharkiv, Ukraine.
Vaulin faces charges in the United States of conspiracy to commit criminal copyright infringement, criminal copyright infringement and conspiracy to commit money laundering.
The U.S. entertainment industry lost more than a billion dollars in profits due to KAT's operations, according to a criminal complaint filed in a U.S. district court in Chicago.
Criminal copyright infringement and conspiracy to commit criminal copyright infringement carry a maximum sentence of five years in prison. Conspiracy to commit money laundering is punishable by up to 20 years.
"Vaulin is charged with running today's most visited illegal file-sharing website, responsible for unlawfully distributing well over (US)$1 billion of copyrighted materials," Assistant Attorney General Leslie R. Caldwell said.
"In an effort to evade law enforcement, Vaulin allegedly relied on servers located in countries around the world and moved his domains due to repeated seizures and civil lawsuits," she continued. "His arrest in Poland, however, demonstrates again that cybercriminals can run, but they cannot hide from justice."
KAT Lands on Feet – Sort Of
The Chicago court also took action against KAT. It ordered the seizure of seven domain names associated with the pirate site, which relies on a network of computer servers around the world, including servers located in Chicago.
The KickassTorrents team has promised to regroup. So far, it has launched a new KAT Community website in an effort to keep its "family" together, though it functions simply as a forum and does not offer torrents.
$53 Million Business
KickassTorrents has an estimated net worth of $54 million and pulls in annual advertising revenues in the range of $12.5 million to $22.3 million, according to the complaint.
The service consistently allowed users to download movies during their theatrical runs, including such titles as Captain America: Civil War, Now You See Me 2, Independence Day: Resurgence, and Finding Dory.
"Movies currently in movie theaters are hugely valuable to the studios because they have several streams of revenue that come after the theatrical outlet," said Mitzi Hill, a technology lawyer with Taylor English Duma.
"If you're stealing movies while they're still in the theater, you're really hitting the studios where it really hurts," she told the E-Commerce Times.
Apple, Facebook Cooperate
Ironically, it wasn't Vaulin's illegal activity that exposed his identity to authorities but some legitimate transactions that he performed at Apple's iTunes store.
Homeland Security Special Agent Jared Der-Yeghiayan identified an Apple email address associated with Vaulin, an affadavit accompanying the complaint explains.
With information provided to him by Apple, Der-Yeghiayan discovered Vaulin made a purchase at Apple's iTunes store from a certain IP address,
Then, after obtaining some additional information from Facebook, he was able to connect the IP and email address to a login for KAT's Facebook account that occurred on the same day as the iTunes transaction. A similar correlation between Vaulin and KAT was made with a later transaction at the iTunes store.
The Apple-Facebook connection and an examination of the mail in Vaulin's Apple email account enabled Der-Yeghiayan to identify Vaulin as the kingpin behind KAT.
Sending a Message
The takedown of KickassTorrents will have a significant impact on the piracy scene, according to the Motion Picture Association of America.
"This criminal case is a major step to reduce illegal theft of creative content by large-scale piracy sites," said MPAA CEO Chris Dodd.
The action will send a message to pirates that the U.S. government will go to great lengths to protect creative people who rely on intellectual property to support their businesses, said Nigel Cory, a trade policy analyst with the Information Technology & Innovation Foundation.
"Digital piracy is still widespread, but taking the most popular site down will certainly have an impact," he told the E-Commerce Times. "It sends a signal to other major digital piracy sites that U.S. authorities remain committed and are using new ways to put together a case against them."
With Vaulin facing a 20-year prison term for money laundering alone, KAT operations will be disrupted, Cory noted.
"With the alleged leader taken out, any potential revival will fall to other staff who may well be the next target, as authorities seized emails, hard drives and other records that may help them bring further cases," he pointed out.
Piracy vs. First Amendment
While it's always encouraging to see law enforcement knock a pirate site offline, the process can be like a game of whack-a-mole, observed attorney Hill.
"These sites are very persistent," she said.
"It depends on how much it will cost to get these sites up, which isn't much. When your business is built on ripping off other people's property, it doesn't cost you very much to get into the business," Hill explained. "What we know of the law in the digital age is that copyright owners have to be vigilant and forceful. The law leans right now to favor protecting innovative models."
Even so, the law doesn't lean far enough toward protecting innovators, suggested Adam Schwartz, a senior staff attorney with the Electronic Frontier Foundation.
The EFF last week filed a lawsuit challenging Digital Millennium Copyright Act provisions that make it unlawful for people to get around software that restricts access to lawfully purchased copyrighted material, such a movies on DVDs.
Those restrictions violate the First Amendment, according to the EFF, because they stymie creators, academics, inventors and researchers, who need to "build on what's come before" to innovate and create.
"When the government tries to solve a problem with laws that prevent people from exercising their freedom of speech in myriad ways," Schwartz told the E-Commerce Times, "laws like that should be struck down."