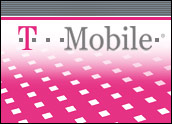 T-Mobile US strikes again with its new Score offering. Score is like its Jump program for the company's credit-challenged customers.
I like all the activity going on at T-Mobile. It is alive once again. That's the good part. However is it starting to burn too fast and too hot? If so, could it burn itself out?
Jump is T-Mobile's version of similar plans offered by other carriers — like AT&T Mobility's Next, Verizon Wireless' Edge and Sprint's One Up.
There are so many new ideas in the marketplace today that I don't expect any of them to have a long shelf life. Too many changes to too many plans, with too many names and too many rules, will confuse the marketplace — and we want to avoid a confused marketplace at all costs.
Score is T-Mobile's version of Jump but for customers with poor or no credit. The phones are not top of the line, but Score does allow for more frequent trade-ins.
How Long Can This Go On?
I like the fact that T-Mobile is rolling out different programs for different slices of its customer pie. The credit-challenged have always had a tougher time, and this will help that group of customers.
T-Mobile has been very busy upsetting the apple cart over the last year or so. It has introduced new services and creative ways to pay for wireless.
That's all good. I think CEO John Legere keeps hitting home runs for his customer base. He may not be changing the entire industry, but he is making a positive impact on T-Mobile US.
What I don't understand as clearly is T-Mobile's plan for ongoing growth. I question how long this success can last.
Apparently, executives at T-Mobile owner Deutsche Telekom have been wondering the same thing. I read last week that in an interview, a DT executive asked how long a company could go on winning new customers at an unsustainable price.
All that is important to keep in mind as the wireless industry continues to invest billions providing faster and better connections and services. This is an industry that is continually on the growth side of the wave — and costs a lot of money to stay on the growth side.
As for new offerings, T-Mobile has been rolling them out so fast it keeps its customers' heads spinning. Activity is good, but only to a point — it can create too much confusion, and that can slow growth. Is T-Mobile reaching that point?
Keep the Waves Coming
It's important for customers and investors to understand the changing marketplace.
Think of this as the growth wave I often discuss — it grows, then crests and then falls. Companies and products ride the wave. No single wave lasts forever. No single wave grows forever.
The challenge every company has is to stay on the growth side of the wave. When one wave crests, it's very important to create the next growth wave — either that or your company will start to slow as well.
That's why it's important for companies to continue developing new waves to continue their corporate growth. However, that does not mean they should overwhelm the marketplace with new ideas on the same product offerings.
The bottom line is that T-Mobile is still growing. That's the good news. If it wants to continue to grow, I think it might be time to slow down a bit with its new programs before it starts to confuse the marketplace.
Perhaps it's time for T-Mobile to start thinking about its next growth wave. It should think like Apple with its iPod wave, then its iPhone wave, then its iPad wave. Each was a separate growth wave that let Apple continue to grow and become the size it is today.
Or consider AT&T and Verizon — how they continue to start wave after wave, from telephone to wireless to Internet to television to connected car and beyond.
Or think about how Sprint is now under new management and is starting its own new growth wave.
All this means more challenge for T-Mobile in 2015 and beyond: new thinking, new ideas, new products, and new waves are always great. However, too many new plans may begin to confuse the marketplace, and that is something T-Mobile should avoid.
An enlightened marketplace is good. A confused marketplace is bad. I want T-Mobile to be successful. Heck, I want all four major wireless carriers to be successful — I would not like to see them trip over their own feet.