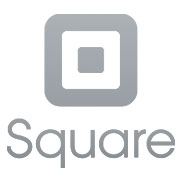 The story of Square mobile-payments may surprise you. Imagine swiping customer credit cards on your iPhone, iPad or Android. We have all heard the magical stories about a brilliant idea sketched on a napkin that turned into the next big success in business. While these things do happen, more often the bubble bursts. It's just a matter of when. Is that what is starting to happen with Square?
Much too often, short-term brilliant ideas seem to fade and long-term success is fleeting. Square is a great idea. It seems to be available everywhere and has an incredibly strong and well-known founder and business backers. It solves a problem by letting small businesses take credit cards, quickly and easily.
If you are a business, all you do is buy one of those square card readers and slip it into the port on your iPhone, Android or iPad. Then, when you want to ring up a sale, you simply launch the Square app and swipe the customer card. The receipt is emailed to the customer. It's as easy as that.
Early Innings
The system actually works well. It should be a big hit. Square was going to rewrite the model of how we pay for things. This was a bigger-than-life goal, but the company had many heavy hitters behind it. So what's the problem?
Losses are widening, and cash on hand is slipping through Square's fingers, according to a report this week in The Wall Street Journal. So Square has been discussing a sale to more robust competitors. That's a big surprise to many.
Apparently, companies like Google, Apple and eBay already have talked with Square about this opportunity. However, one has to ask why Square seems to be in such poor financial shape when it seems to be such a success.
Jack Dorsey had the original idea for Square. Dorsey is also the cofounder of Twitter. I remember a couple years ago when Dorsey and Howard Schultz, CEO of Starbucks, first appeared on CNBC talking about this incredible Square opportunity. That really helped put Square on the map. Now you see Square everywhere.
They talked about walking into a Starbucks store and paying for your cup of coffee with Square. Since then, the WSJ reported, Square has been having rough financial times. Starbucks, on the other hand, is in the process of reinventing itself. It is working with a variety of different payment systems.
You can download a Starbucks app and assign your credit card number to it. That way, all you do is swipe your smartphone in front of the electronic reader to pay. It is actively looking to expand into other new areas as well.
Is this part of the problem with Square? If it were the only choice, that would be one thing. However, there are lots of choices.
We are in the very early innings of this brand new game. Ideas are coming at us faster than you can imagine. Many are good ideas, however each only seems to carve out a small slice of the pie. No single idea seems to be running away with the market yet.
In addition, users are confused by all the choices. They don't yet feel comfortable setting up these strange new systems. So if they do anything, typically they choose one new way to pay and stick with it.
However, if you recall, the same thing happened when the ATM cards issued by our banks were introduced. It takes us a while to develop a high-enough comfort level. We have to trust when it comes to our money. That takes time.
Today, ATM cards are wildly successful. Will the same thing happen here? I think so — but it will take time.
This new competition seems to have caused tough times at Square. After all, there is only one Twitter. There are other social sites, like Facebook, but they are all different — and that has kept each doing strong business.
With financial tools like Square, however, the rules seem to be different. One issue is time. Another is increasing competition in a space where there is not one really strong success story.
Wait and Watch
Success in the financial sector is tough. While Square may be available everywhere, that does not automatically make it successful. It takes time for customers to understand and develop trust. Square lost around $100 million in 2013 — more than it lost in 2012, according to the WSJ. Square says it is not in acquisition talks, but how long can an upstart keep this up?
Over the years, I have been briefed by many banks and wireless carriers getting into this business. The idea always sounds great. However, the results are still not strong enough.
Now we see new ideas, like Google Wallet, trying to break in — but even the "Google" name is not enough for rapid success in this space. It is struggling for growth in this area as well. Of course, Google has the financial strength to perhaps be more patient than Square.
So, the bottom line is this: I think, long term, this will eventually be a good area. It will be a successful sector of the financial world. However, when that will happen is the question. Another question is how many great ideas will we burn through before we get there?
Will Square be among the winners? Good question. I like Square. I hope it sticks around. I think it is a good product with a strong management team and a well-known brand because of that team. However, even that may not be enough to guarantee success in the business world. We'll have to keep our eyes on Square and see what happens.