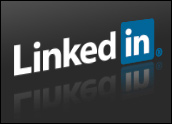 A class action asserting that LinkedIn harvests and sells users' email addresses was brought in September 2013. More than a month after the lawsuit was filed, LinkedIn still uses the same approach to collect email addresses and personal information — that is, it encourages users to "sync your contacts. Stay in touch. Bring your email, contacts, and calendar in one place."
LinkedIn is "the world's largest professional network with 225 million members in over 200 countries and territories around the globe," the company claims in its response to the class action suit.
Like most social media sites, LinkedIn is free, but it offers optional paid levels. To help increase connections, new users are invited upon joining to share their email contacts. While this allows these individuals to have a ready set of Connections in LinkedIn, what is the cost to the privacy of those Connections?
"Core value at LinkedIn is Members First," the company promises on its website.
What the Lawsuit Is About
LinkedIn appropriates personal information for "a commercial purpose without consent … in violation of the LinkedIn User Agreement, and federal and state law," the class action complaint alleges, based on "LinkedIn's practice of breaking into third party email accounts from LinkedIn users, downloading email [addresses] … without consent, … and indefinitely [storing] email addresses … ."
Without users' consent, LinkedIn allegedly sends emails to their contacts asking them to join LinkedIn. These messages appear to come from the users, but actually are sent by LinkedIn.
Perkins et al v. LinkedIn was filed on Sept. 17, 2013, in U.S. District Court for the Northern District of California. The complaint alleges as follows:LinkedIn intentionally and knowingly created and developed this deceptive advertising scheme to improperly use the names, photographs, likenesses, and identities of Plaintiffs for the purpose of generating substantial profits for LinkedIn.LinkedIn harvests member email accounts of Yahoo Mail, Microsoft Mail and Google Gmail, it further claims:When a new member signed up for LinkedIn, LinkedIn asked for that new user's external email address. This request is made without any warning of what the email address will be used for.The plaintiffs also allege that "if a LinkedIn user leaves an external email account open, LinkedIn pretends to be that user and downloads the email addresses contained anywhere in the account to LinkedIn's servers. LinkedIn is able to download those addresses without requesting the password for the external email accounts or obtaining users' consent."
LinkedIn Responds
On Sept. 21, 2013, immediately after the class action was filed, Blake Lawit posted "Setting the Record Straight on False Accusations" on the LinkedIn blog. Among his contentions on behalf of the company:
We do not access your email account without your permission. Claims that we "hack" or "break into" members' accounts are false.
We never deceive you by "pretending to be you" in order to access your email account.
We never send messages or invitations to join LinkedIn on your behalf to anyone unless you have given us permission to do so.
LinkedIn's Terms of Service and Privacy Policy
Perhaps many LinkedIn users fail to read the Terms of Service that give it a perpetual and irrevocable license to use information pretty much as it pleases:You grant LinkedIn a nonexclusive, irrevocable, worldwide, perpetual, unlimited, assignable, sublicenseable, fully paid up and royalty-free right to us to copy, prepare derivative works of, improve, distribute, publish, remove, retain, add, process, analyze, use and commercialize, in any way now known or in the future discovered, any information you provide, directly or indirectly to LinkedIn, including, but not limited to, any user generated content, ideas, concepts, techniques and/or data to the services, you submit to LinkedIn, without any further consent, notice and/or compensation to you or to any third parties.In its Privacy Policy, LinkedIn states its position pretty clearly:We collect information when you sync non-LinkedIn content — like your email address book, mobile device contacts, or calendar — with your account. We use this information to improve your experience and allow you and your network to be better connected. You can remove your address book and any other synced information whenever you'd like.Based on LinkedIn's ToS and Privacy Policy, LinkedIn is transparent about its collection of users' address books, contacts and calendars, with the apparent purpose of encouraging more communications between users and their connected friends.
Is this bad? LinkedIn users can choose to share their information for purposes of increasing their LinkedIn connections if they like, but if LinkedIn is really taking and using the information without users' agreement, of course, that's a different story.
In Conclusion
This LinkedIn litigation may expose more details about how LinkedIn actually operates. However, before the lawsuit gets going, the plaintiffs have to prove to a federal judge that they truly represent a class of LinkedIn users.
Also, LinkedIn most likely will file motions to dismiss the lawsuit, and if some or all of the legal theories are thrown out, the case may end abruptly.
If it goes to trial and LinkedIn loses on its defense, it will be interesting to see the economic consequences. Further, it may be interesting to see which other social media sites suffer class action lawsuits challenging how they monetize personally identifiable information of users and their friends.