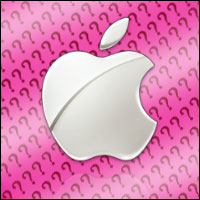 The ad on Apple's job site is innocuous enough, seeking an engineering project manager for Apple Search.
However, that raises questions about whether Apple has plans to further improve its Maps app, possibly by strengthening local listings, which are increasingly important to businesses.
Facebook in January introduced Place Tips in its News Feed, which features local listings such as Yelp and Foursquare, and might offer ads in the future, company spokesperson Lauren Svensson previously told the E-Commerce Times.
"Apple may well revamp its street maps, as that application has far more value in an increasingly mobile world," Alan Pelz-Sharpe, a research director at the 451 Group, told the E-Commerce Times.
It's likely the data collected "will be for use in, and to drive other applications rather than a standalone service," Pelz-Sharpe suggested.
Job Description
Cupertino wants a technical, driven and creative program manager to manage backend operations projects for a search platform supporting hundreds of millions of users, which will cover both desktops and mobile devices.
The projects will support groundbreaking technology and what Apple describes as the most scalable big data systems in existence.
The candidate must have a successful track record in project management, at least three years experience as a project manager leading cross-functional teams, three years minimum experience working with engineering and operations teams running large-scale infrastructure products, past programming or scripting experience, be comfortable with Unix command line interfaces, and have at least a B.S. degree.
Mapping Projects Not for Mooks
The insistence on a successful track record may point to Apple's well-publicized past problems with its Maps app.
For example, Apple Maps for iOS 6 placed the city of Berlin in Antarctica, turned a bridge into a mountain, placed gas stations on top of skyscrapers in Houston, Texas, and indicated that the road on the iconic Golden Gate Bridge went all the way to the top of the bridge's suspension towers.
Some parts of Clapham in London disappeared, and Apple Maps' turn-by-turn directions suggested users drive across an airport runway to get to the Fairbanks International Airport terminal in Alaska.
"Apple's launch of its Maps app had a rough start in 2012," Andreas Scherer, managing partner at Salto Partners, told the E-Commerce Times. "Since then, the application has gained significant traction."
What Is and What Could Be
Apple Maps "has the potential to be embedded in a variety of e-commerce services leveraging geographical context information," Scherer suggested. The application could open up new partnership models and revenue streams.
Devices running iOS "win out easily over Android, particularly in the enterprise, where Apple hopes to do much more," Pelz-Sharpe said. A maps application that tracks the dynamic supply chain "and pulls together all the elements, from outreach and advertising, to the delivery and payment of services, seamlessly, is the nirvana point here."
Data captured from Apple Maps "can have value beyond just online ad sales, and I think Apple gets that, and has bigger ambitions, as their recent partnership with IBM confirms," Pelz-Sharpe suggested.
Apple Search "could serve multiple projects — Siri, or predictive search such as Google Search," remarked Greg Sterling, vice president of strategy and insights at the Local Search Association.
Apple does have the resources to develop a search engine "but if they produced a weak engine they plugged into Safari, they would be subject to the kind of ridicule they faced when they introduced Maps with all its problems," Sterling mused.
"So either this is part of a long-term project, or it's an underlying technology platform they'll use for other purposes, such as supporting Siri, that won't necessarily show up as an Apple product," he concluded.