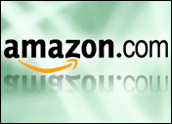 Last month, e-commerce giant Amazon made a foray into the flash sales marketplace. With European flash sales stalwart Vente Privee entering the North American market, and with the tremendous growth of U.S. flash sales players like Gilt Groupe and Rue La La, it's clear that the flash sales sector is blossoming.
Every week, there's a new startup or another round of funding. Seeing that opportunity, Amazon decided that, with the launch of flash sales site MyHabit, it would throw its two cents' worth into the flash sales conversation. But will it be a success? It all depends on how Amazon handles order fulfillment.
Order fulfillment is the nuts and bolts of an e-commerce operation and, therefore, is its lifeblood. Fulfillment done right builds reputation and scales business. Done wrong, it can be the cause of its failure. If delivery is delayed, if products are damaged, or if the product is poorly presented, customers will be dissatisfied, which, in turn, will damage a company's reputation.
The thing about Amazon is that its willing to take chances. Jeff Bezos has said on more than one occasion that Amazon is willing to take risks for the possibility that one of those risks hits it big.
Flashy Stats
The flash sales industry has grown from zilch to a multibillion industry in just five years with no end in sight. In 2010, the four leading flash sales sites in the United States — HauteLook, Ideeli, Gilt Groupe and Rue La La — were predicted to generate US$900 million in revenues and double the number of visits to websites in the category over the previous year. That's a bet Mr. Bezos and Amazon are willing to take.
Amazon has deep pockets and seemingly endless resources. It has no problems throwing money at this investment in a vigorous effort to make it work. Even though it can stand to lose money here, it obviously doesn't want to. Will buying all the best technology and tapping its legion of warehouses be enough? Maybe. What's certain is that there will be a learning curve, even for Amazon.
Amazon may just be the best order fulfillment operation in the world, but until now, it has been fulfilling orders for general e-commerce. Fulfillment for flash sales is a completely different animal. It's not just that you have to fulfill faster, although that is certainly part of it. You also have to organize and move inventory in a different way. To really understand what Amazon is up against, you must have an understanding of the differences between e-commerce fulfillment and flash sales fulfillment. Following are some major points:
Inventory Control

Inventory for flash sales is volatile: lots of different stock keeping units (SKUs) with little depth (as opposed to deep stocking for general e-commerce), allowing for virtually no margin of error.

In this environment, every piece must be accurately accounted for. Mistakes lead to shorted orders and, consequently, dissatisfied customers.

The goal of flash sales is to liquidate all inventory; extra stock translates into lost sales opportunities.

Receiving

A large portion of flash sales inventory comes from overstock, returns, and buyouts.

Stock often arrives in terrible condition and accompanied by inaccurate or missing packing lists.

Warehouse Management System

A warehouse management system must be able to create unexpected SKUs on the fly. In most flash sales environments, product that is received may be at the end of its seasonal cycle, providing a limited window to inventory and sell the merchandise.

There is little time for delays. The WMS must be able to track arriving stock from the time it hits the receiving dock until ready for sale. Being EDI-compliant is a must to speed receiving and minimize errors.

Samples

Virtually no inventory is wasted. Samples are pulled immediately after photo shoots and write-ups and are returned to stock for sale.

There are typically no surplus units that can be disposed of for sampling. A WMS must be flexible enough to accurately track samples.

Storage

It is unproductive to put stock into dense or deep storage. Because of the fast turnaround of flash sales, stock will almost never be placed in a permanent location. Locations will be reused quickly, so the warehouse needs flexible storage systems that can handle different types of products with no equipment conversion or setup.

With inventory on certain items in the one- or two-unit range, a single location must be able to accommodate multiple SKUs.

As part of the constant depletion and receiving process, the storage systems and WMS must be able to easily handle consolidation of inventory. Entire blocks of pick locations must be consolidated and made available for new stock. New stock should be contiguous to streamline the picking effort when each sale begins.

Physical Inventory

Flash sales require a new way to audit inventory. Annual physical inventories are no longer valid.

Because stock in flash sales environments turns over many more times per year than in the typical mail order or e-commerce operation, there is increased potential for clerical errors, miscounts, and stocking errors.

Continuous cycle counting is mandatory, and any system must be able to count on the fly, adjusting for open orders.

Labor

Because flash sales involve older and recycled stock, receiving is a labor-intensive process. Quality control is essential to ensure a positive customer experience, mitigating the occurrence of shipping goods that will only be rejected.

An experienced, trained staff is critical. Much of the inventory must be untagged, retagged, refolded, rehung, rebagged and reboxed. The many items received, but not on purchase orders or packing lists, must be quickly identified and made available for sale — a process that requires a high level of expertise and commitment.
A Different Story
Now, listing out the differences between e-commerce and flash sales is not intended to impugn Amazon. It has always gotten the highest marks for customer service and order fulfillment.
That, coupled with its reservoir of resources, means that it may very well figure out flash sales and how to fulfill those orders. The purpose of describing in relative detail what flash sales fulfillment entails is to illustrate how different it is.
In an age of near-infinite alternatives, reputation is king, and streamlined order fulfillment is the keystone to that reputation. Amazon may have the money to take a risk, but most business owners do not.
Make sure your order fulfillment is in line. Even the best of ideas and the slickest of websites will founder if the back end is not taken care of. That is especially true of flash sales.