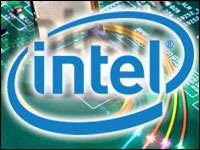 Intel this week announced that it would slash 12,000 jobs as part of a restructuring plan to focus more on cloud-based computing and the Internet of Things and less on PCs.
The cuts, which will involve about 11 percent of Intel's global workforce by mid-2017, will be achieved through a combination of voluntary retirements and layoffs, the consolidation of numerous job sites, and a re-evaluation of existing and planned programs.
The move will result in US$750 million in savings by the end of 2016 and an annual run rate of $1.4 billion in savings by the middle of next year, Intel said.
It will take a $1.2 billion charge related to the cuts during the second quarter of 2016.
New Segments
The company plans to boost investments in several new areas of growth, including its data center, IoT, memory and connectivity businesses. It also will invest in growing segments such as 2-in-1, gaming and home gateways.
"The data center and Internet of Things businesses are now Intel's primary growth engines, and combined with memory and FPGAs, form and fuel a virtuous cycle of growth," CEO Brian Krzanich said. "Together these businesses delivered $2.2 billion in revenue growth last year, made up 40 percent of our revenue and the majority of our operating profit."
Details of the cuts will be announced in the weeks, he said, adding that the restructuring was not something he took lightly. Krzanich has been focused on making this transitional move since he became CEO three years ago.
The restructuring announcement was made alongside Intel's first-quarter earnings report. Net income was $2 billion, or 42 cents a share, compared with $2 billion, or 41 cents, a year ago. Revenue rose 7 percent to $13.7 billion, compared with $12.8 billion a year ago.
Chief Financial Officer Stacy Smith, a 28-year veteran of Intel, will transition to a new role in the company, leading sales, manufacturing and operations, once his successor is in place.
A Long Time Coming
"This is not something that just happened overnight," said Mark Hung, vice president of research at Gartner.
"They've talked about this shift. It's the fact that the PC market has performed worse than even their lowered expectations," he told the E-Commerce Times.
Krzanich has been talking about Intel's role in the post-PC world since he took office in 2013. In his first meeting with investors, heindicated that the company would make new investments in mobile and tablets and noted that it had fallen behind competitors like Qualcomm.
Major Changes Ahead
The 12,000 figure stunned a few people in the industry as whispers initially had suggested 1,000 to 2,000 and kept growing in the weeks leading up to the official announcement, said Jim McGregor, principal analyst at Tirias Research.
"I think people were shocked not just at the number but shocked at all the changes," he told the E-Commerce Times.
Analysts have warned the company for more than five years that it needed to shift away from the PC chip business, McGregor said, adding that there are still very large questions it needs to answer, including whether it should continue to own manufacturing facilities or spin them off the way AMD did.
AMD spun off its manufacturing business in 2009 and completed the exit from the GlobalFoundries business in 2012.