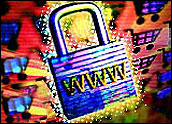 The current economic environment has consumers tightening their purse strings, carefully scrutinizing each dollar they spend. Scaling back on expenditures, including investments, they're not taking any chances with the money they do have. There is little trust in the economy or the future. To get consumers to open their wallets, online businesses must be able to instill this sense of trust.
And to add insult to injury, as we wait until recent economic events finally play out, we may even see double-knots on those purse strings. Online merchants need to step up the value they provide to keep customers shopping on their sites.
Current events have stirred up a bittersweet cocktail for online merchants. A recent survey conducted by Harris Interactive revealed that 85 percent of the 2,022 adults surveyed claimed they planned to look online for bargains this holiday shopping season. That's the sweet part. The bitter part is the recent reports on fraudsters exploiting the current economic crisis to snag victims with new phishing schemes. So how will online merchants compete for these bargain shoppers' business?
Winning Their Trust
Before merchants sold online, businesses won trust through personal references and offline indicators such as a handshake, exceptional service or having a physical storefront to walk into. In today's online world, trust is still the apex of all customer relationships, but it's earned by providing security mechanisms like two-factor authentication, encryption, and validation that the Web site is authentic. It is also established by positive referrals and reviews from other customers. When choosing to do business with one organization over another, people will often choose the one they trust most.
The competition to get today's consumers' limited dollars will be virtually limitless. One way some merchants are trying to get there is by slashing prices and cutting corners, but in today's economy, that isn't going to be enough. Savvy consumers are not going to take chances with unknown merchants online, no matter the discounts offered. Cutting prices down to the bone may work for some retailers, but merchants who establish a strong level of trust with today's consumers are far more likely to get those first shopping carts through checkout and enjoy repeat business.
Customer Reviews
Consumers trust referrals and recommendations from others, so never underestimate the power of online reviews. Case in point: Remember when your neighbor referred you to the dentist/doctor/hair dresser/etc. you like so much? If it was good enough for someone else like you, it might be good enough for you. This sentiment resonates well with consumers. If you're one of hundreds of vendors trying to sell an item at a comparable price, think about how much you'd stand out if you had excellent reviews from other customers. Today there are solutions on the market that manage customer reviews on your Web site; RatePoint and PowerReviews are two examples.
Consumers also trust a business they believe is legitimate. When visiting an unknown vendor site, consumers want to know: "Can I trust this business?" When products and prices are equal, the businesses that customers can trust will have an edge. With so many illegitimate sites preying on consumers, people naturally distrust anything they don't recognize. If a consumer doesn't recognize the business name but does recognize a trust seal to verify that the business is who it says it is and that their site is secured, consumers will be more likely to trust that site, and therefore, they will be more willing to spend money there rather than somewhere else.
As fraudsters seek to exploit the current economic crisis in their phishing attacks, trust indicators like the green address bar provided by Extended Validation (EV) SSL Certificates are instrumental in helping protect online customers. A study by Tec-Ed Research demonstrated that 97 percent of online shoppers are likely to share their credit card information on sites with the green EV bar, as opposed to only 63 percent with non-EV sites. In addition, 77 percent of participants report that they would hesitate to shop at a site that previously showed the green EV address bar and no longer does so. Consumers are clearly getting the picture that green equals safe.
Expanding Deployment
More and more consumers are able to "see green" today. According to NetCraft, more than 8,000 Internet domains have deployed EV SSL Certificates. Market penetration of EV compatible browsers is more than 61 percent, which means that more than half of the world's Internet users can benefit from the visual security cues of EV SSL. Finally, five browsers today, including the new Google Chrome and the latest version of Safari, support EV SSL Certificates.
In uncertain times, consumers want to be certain they can trust where they spend their money. Easy-to-distinguish visual cues to establish a Web site's identity and online reviews are two ways toward providing such trust. And as online merchants have reported, trust can certainly lead to success.
---
Marc Williams
is a senior product manager with VeriSign.
---