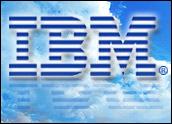 IBM and Box have entered a global partnership to combine the two companies' best-in-class technologies and resources to transform work in the cloud.
The two will offer customers IBM analytics and social solutions, IBM security technologies, the IBM cloud, and Box's cloud content collaboration platform.
They will develop joint content management solutions and incorporate Box technology into select IBM MobileFirst for iOS apps, which is the result of IBM's teaming up with Apple.
Further, IBM will enable enterprise devs to integrate Box APIs in the IBM Bluemix developer cloud.
"IBM provides Box with a global go-to market footprint," said Chris Chute, a research director at IDC.
Box "provides IBM with a way to tap into its brand equity and growing customer base, many of which are SMB-sized customers, which provides a key growth opportunity for IBM beyond its core enterprise customers," he told the E-Commerce Times.
What IBM and Box Will Focus On
The two companies will focus on three key areas: content-rich apps and solutions; transformation of enterprise work; and international reach and security.
Box will integrate IBM enterprise content management into its offering, and the two companies will bring in-depth enterprise insights, using IBM's Watson analytics, to content stored in Box.
The two also will integrate Box capabilities into IBM Verse and IBM Connections.
Further, they will provide specialized enterprise consulting.
Box will let joint customers store their content on the IBM cloud, and will leverage IBM's security technologies to expand on its enterprise security offerings
"Both companies are getting really strong value here," remarked Rob Enderle, principal at the Enderle Group.
"IBM needs to appear as more of a cloud player, and Box needs to move upmarket," he told the E-Commerce Times. "Just the announcement will do more for IBM than it will for Box, so IBM's value will come more quickly, while Box will have to figure out how to work within the IBM envelope."
IBM Ramps Up Cloud Efforts
Competition in the cloud space is very keen, and IBM has launched several initiatives to continue to advance in the game.
It acquired Blue Box earlier this month to accelerate the deployment of open hybrid clouds. In addition to partnering with Apple, IBM last year inked a deal with Twitter, making it one of a select handful of firms that vacuum up data from the Twitter firehose.
Is Box Bigger Than It Seems?
Box earlier this month teamed up with Microsoft to integrate Box with Microsoft Office Online.
"None of these vendors are exclusive, but this suggests that, collectively, Box has become part of the critical path for large vendors to expand into the cloud," Enderle suggested.
A critical business trend in the cloud era "centers on vendors defining their core value, and then partnering with other vendors with complementary capabilities, while often still competing in other markets," IDC's Chute remarked.
Microsoft and the Cloud
The cloud is one of Microsoft's main focuses, as CEO Satya Nadella has emphasized.
Microsoft has widened its lead in hosted and cloud products, and its total Q1 2015 quarterly revenue from these solutions surpassed its on-premises revenue for the first time, according to Synergy Research.
Cisco is still the market leader, while IBM doesn't figure anywhere in Synergy's rankings for the total collaboration market, the premises-based market, or the hosted cloud market.
Battling in the Cloud
The cloud "is the new battlefield," Enderle said.
Amazon rules the cloud roost, being larger than all four of its major competitors — Salesforce.com, Microsoft, IBM and Google — combined, Synergy Research found.
Amazon "has effectively scared the crap out of all the big players," said Enderle, "who are now pivoting to address the impressive threat it represents."