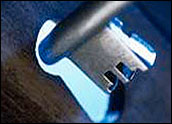 HTC this week announced the HTC One M8, a new model of its flagship smartphone. When the HTC One made its debut last year, AT&T Mobility sent me one to test drive. I thought it was very well designed. However, what it had in substance, the HTC One lacked in brand recognition, marketing, advertising and public relations. Let's face it, HTC is not a well known and loved brand that customers walk in and ask for. Will it be different this year?
HTC is trying once again. Will it be more successful this time, or will it continue to be invisible in the marketplace? Just think about what HTC has done during the course of the last year to build its brand and name recognition… . OK, I can't think of much either. That could be a problem. Sure, it's a correctable problem, but it's still a problem.
HTC makes good Android smartphones. In fact, the HTC One — both last year and this year — is a solid device capable of doing anything an Android user wants.
So why didn't it succeed last year? Simple. It could not make a dent against the marketing and branding power of Apple's iPhone and Samsung's Galaxy. That is one hell of a wall to climb. So what will HTC do differently this time, and will it matter?
Where's the Brand?
The HTC One is now available at AT&T Mobility, Verizon Wireless and Sprint. T-Mobile and others will get it over the next several months.
This could give its marketing, advertising and PR more focus. Lack of focus was a problem last year, since the phone was introduced at different times by different carriers without a big coming out party.
The HTC One's marketing was weak last year. Advertising, marketing and public relations are all key to success in the wireless business. I have not seen much on the M8 front yet.
HTC makes very good devices, but it has struggled with building its brand, marketing and advertising. I am not quite sure the company really understands the importance of this part of the business.
Brand-building is key to success, and branding is something that HTC simply does not yet have. It could remedy this, by spending enough time, money and energy to build the brand. It needs to create a special halo over its head, which it could do very quickly if it does it right.
Not Sizzling Yet
HTC is up against two heavy hitters — Apple and Samsung. These two capture most of the attention and soak up most of the oxygen in any room.
In addition, there are other companies that are trying very hard this year to make a dent in the marketplace and raise their own brand recognition: Microsoft, with its Nokia Lumia; Google, with the Nexus 5; Sony, with its latest Xperia; Motorola; LG; BlackBerry; and many more.
I hope HTC understands the marketplace and the importance of marketing and building its brand. I would like to see it succeed going forward. Meeting that challenge is up to the company.
There are two key ingredients to success in the wireless space — the steak and the sizzle. Both have to be perfect. The steak is the actual technology, and I think HTC has a great steak. The sizzle comes from the marketing, advertising, public relations and brand. This is HTC's weak area.
I hope the company has learned some from last year and is more successful this time around. Let's hope it really can make some progress this year. One thing that's good is that it launched the HTC One M8 prior to the Samsung Galaxy S5 hitting the streets. Stay tuned.