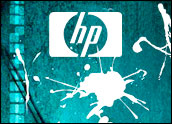 Newly minted HP CEO Meg Whitman is rethinking the company's decision to spin off its PC division, the Wall Street Journal has reported.
Fresh analyses apparently indicate the cost of a spinoff might outweigh its benefits.
Separately, HP management is reported to have met earlier this week to decide whether to spin off the Palm unit or sell off the unit's webOS operating system.
Shoud It Stay or Should It Go?
Murmurs that Whitman has reneged on her pledge to continue predecessor Leo Apotheker's policies when she was made HP's CEO last month are making the rounds. However, HP spokesperson Michael Thacker contends this isn't the case.
"The analysis is underway now," Thacker told the E-Commerce Times. "We said we would explore all options and that Meg would make a decision based on the data."
Infighting within HP's top ranks could have led to the leak of the cost-benefit analysis report to the media, suggested Jonathan Yarmis, principal analyst at the Yarmis Group and a disruptive technologies expert at Focus.com.
"I think the decision's being revisited, and those who want to forestall the spinoff are leaking the report to increase pressure on HP and Whitman to maintain the status quo," Yarmis told the E-Commerce Times.
The decision about the PC division's fate will not really change things much because HP's still wracked by internal struggles and its management needs an overhaul, according to Rick Sturm, founder and CEO of Enterprise Management Associates.
"I think the company is in disarray," Sturm told the E-Commerce Times.
"At the end of the day, I think HP needs a stronger, more diligent board [of directors]," Sturm added.
"HP has had more strategies than Liz Taylor has had husbands," Yarmis remarked.
Where Might All the PCs Go?
Whitman had pledged to maintain the strategy then-CEO Leo Apotheker outlined on Aug. 18 — spinning off HP's PC division and killing the TouchPad tablet, which was launched only in July, along with HP's other webOS-based devices.
However, Apotheker's announcement upset HP's channel retailers. Meanwhile, TouchPad tablets were flying off the shelves after HP cut their prices to less than US$100, and Samsung, once seen as a potential purchaser of webOS, flat out rejected the idea of buying the operating system.
These factors may have combined to change Whitman's mind.
"Often a new CEO takes a position before fully understanding the problems she faces," Rob Enderle, principal analyst at the Enderle Group, told the E-Commerce Times.
"Whitman was able to quickly reverse herself once she saw the numbers just didn't move, and how little in-depth analysis had occurred," Enderle continued. "This move [to sell off the PC division] wasn't in the best interest of HP, which is why it appears the decision has been reversed."
Structural Issues at HP
HP needs a major overhaul, EMA's Sturm suggested.
"HP needs to restructure itself around the corporate and small-business market, which is what its PCs and printer division are serving, and then it can look at whether these remain as part of HP or are spun off or are sold," Sturm said.
"They need another piece that's focused on the enterprise and need to look at whether they need to keep their professional services organization, which consists of EDC and other companies," Sturm said.
As for webOS, "I don't see how HP can get value out of this acquisition," Sturm remarked. "It's outdated technology."
HP had acquired Palm for $1.2 billion last year.
"The question Meg and the board are looking at now is, what is the right mix for HP?" Yarmis said.
However, internal politics are muddying the issues, Yarmis posited.
"The issues with HP's board have been going on for 10 years now, and some of what's going on is amazing," Yarmis elaborated. "The board's decision-making process and decisions are endless fun for analysts to look at."