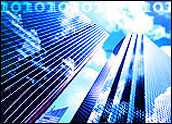 SoftBank CEO Masayoshi Son may have new hope for a Sprint, T-Mobile merger. After SoftBank merged with Sprint last summer, Son set his sights on T-Mobile. There was early resistance from regulators, but that may be softening, with Comcast-Time Warner Cable and AT&T-DirecTV having joined the merger dance.
Trying to understand and predict what regulators will do is always a challenge, and merger activity may influence their decision making. Sometimes only two companies want to merge, while at other times several mergers are in play. The ways regulators decide whether to approve them can be very different.
There's been a recent change in the merger climate. It started with SoftBank wanting to merge with Sprint. Done. Next Sprint wanted to merge with T-Mobile. Pending. Now there are three mergers pending.
Single mergers and multiple mergers often are judged differently by regulators. When multiple mergers are in play, regulators often pull back the camera and look at the industry from a longer-term, historic perspective.
The key question is whether these mergers will transform the industry or just the companies.
Is a Merger Wave Building?
The last time the telecom industry went through this heavy-duty period of mergers and transformation was roughly 10 year ago, with deals like Comcast acquiring AT&T Broadband; SBC acquiring AT&T, BellSouth and Cingular; and Verizon acquiring MCI.
Those deals not only transformed the companies, but also the competitive playing field.
Before then, we had to deal with different companies that competed only in their own sectors — like local, long distance, wireless, Internet, television and so on.
With the mergers, the companies became larger and began operating in multiple sectors, so we could get all or most of our services from one company and say goodbye to the rest. Although companies competed in multiple sectors, they still did not compete nationwide.
I think that kind of transformation is what we are starting to see. Mark my words, if these mergers are approved, I expect to see many more in the very near future.
More Competition Benefits Consumers
The industry is entering a transformative period. As companies expand, they can offer more services to a larger region. Regional companies will remain regional, but their regions will expand.
Comcast, for example, will be able to market in Time Warner Cable's region but not nationally. With DirecTV, AT&T will be able to market television nationally, but not its landline business.
As companies merge, they will become more national in scope, and more companies will start to compete. Companies that never competed before will go head to head. That's good for the consumer.
Everything changes. Think back 10 years ago. Local telephone companies did not compete with cable television companies. Now they do.
That's why I think regulators will say yes to an AT&T-DirecTV merger. It will allow AT&T to compete with the cable television industry outside its region, on a more national scale. Since it is not in the same business, the marketplace won't lose anything. DirecTV growth down the road would be limited without AT&T.
A Sprint-T-Mobile merger looks more likely today than it did last year. A combined Sprint and T-Mobile would still be No. 3, but it would be much closer in size to both AT&T Mobility and Verizon Wireless.
Comcast and Time Warner Cable may be the hardest to predict, since their merger would let Comcast grow to be the largest cable television company in the country. We'll have to wait and see what happens next with that one.
Regulators generally don't have a problem with one company expanding its region, but they may have a problem with one company controlling so much of the market.
Take a New Tack or Stay the Course?
If these mergers are approved, I think we will see others — like Verizon or CenturyLink — jump into the merger game as well. They are very similar to AT&T, and all companies need to continue to grow to keep shareholders happy.
Whether all of these mergers will be approved is still the question. I believe the chances are much better with multiple mergers on the table compared to just one.
However, it depends on how the regulators look at the marketplace. Do they want to try to keep things as they are, or will they unleash the forces and let them reinvent their industries as they did 10 years ago?
I believe the chances are much stronger today than six months ago that regulators will look at the bigger picture and recognize the growing pains of a changing industry.
If that's the case, I think all these mergers will be approved. However, we'll just have to wait and see what happens next.