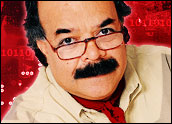 Corporations rarely come across a major naming project — only once or twice in their lifetime. As a result, there is no exiting blueprint, guidelines or a tested naming policy on hand for this unique challenge — a situation that could explode into a marketing and public relations disaster.
First, Who Should Create the Name?
You can name it yourself, only if you have at least 10 years of full time experience, working exclusively on global naming challenges with a successful track record. Otherwise, it is wise not to touch it. Naming is not just a simple, creative exercise, rather it is a very serious black and white maneuver demanding unique sets of skills regarding the laws of corporate nomenclature, rules of domain name registrations, global trademark laws and the most critical: an in-depth knowledge of languages, connotations and how they all fit under various marketing models in this complex global market place.
For this reason, pooling candidate name lists from an internal naming exercise, brainstorming sessions, employee contests, focus groups and all other such efforts only create delays, frustrations, huge costs and internal hostilities among divisions.
How Do You Find a Naming Company?
There are thousands of ad agencies and naming companies that have popped up all over the globe. It is very easy to find a company that will be more than willing to participate in your naming project, because to them, it is not only a creative fun exercise, but also a great link to design and promotional work.
This is not what you are looking for. You do not require a dozen more people from the outside to jump on the bandwagon. The staffs of these companies are no better than yours to handle this project.
There are some very sophisticated advertising agencies around the world that perform brilliant tasks and receive countless awards. Unfortunately, the same agencies, which employ thousands of people, have also seriously failed to develop the necessary specialization in the area of corporate naming in general. For whatever reason, they do not have this naming expertise. However, the fact remains that all agencies are desperately seeking naming projects to get their foot in the door.
Almost all agencies rely on freelancers and virtual teams scattered all over the globe. There is nothing wrong with freelancers, except they haven't found their full-time commitment yet; and let's face it, if your corporation isn't being run by freelancers where your COO, CIO, CMO are moonlighting on the side, then why should you hand over your dream project to some third-party casual labor?
Agencies pool a list of names by the thousands. Ideas are simply thrown in a bin and lists upon lists are compiled. The longer the list, the better the job. When the elimination process starts, most names don't survive because they are too difficult or unpronounceable.
Either these names are too far away from the marketing message or make no sense at all. They then write weird storyboards to talk about the strange origins of this strange name. Open any old magazine and you will see the proof is right there. It will unfold like a cemetery of dead names.
The funny thing is, this accidental experience does not stop there, corporations then struggle for years down the road and try to keep its face by investing good money in supporting a bad name, and sometimes the name, like a sinking ship, sets sail for the sunset.
Eye-to-Eye Contact With a Naming Architect
No matter who you select, no matter what happens to your total branding and corporate identity, when it comes to naming, the most important thing you must do is to meet with the actual person who will be coming up with that specific name for your corporation, because this specific individual is the only one responsible for driving the future of your corporation under that new name.
Before you invest in a billion dollar project or in millions of dollars worth of advertising under a name, you must have a clear understanding and faith in the qualifications and experience of the architect of this particular name. In ancient languages, you ought to have a meeting in the boardroom, eyeball to eyeball. Let that person explain the reasons and rules of selection.
How To Check a Name Portfolio of an Agency
Fancy brochures, pictures, logos, designs and hundreds of pages of flashy Web sites are meant to impress you. After all, that's what agencies are good at, and most receive major awards for doing just that.
However, naming is what you are looking for. At this stage, you should ignore the graphics and simply check the names they have done for others on a search engine like Google. Enter the name in quotations, and if it comes back with hundreds of identical names, then their particular naming exercise was not only a complete failure but also an embarrassment for that company. Even though the identical names were not in related business, the fact remains that no one requires this market confusion or wants to explain constantly which one is which.
You can also check whether the created name came with an identical dot-com name or if it has a twisted URL with extra luggage while the identical one belongs to someone else. Dot-net and dot-biz, etcetera, are total disasters. Today, an identical dot-com is the only gold standard.
Masters of Naming
In conclusion, look very carefully for expertise in naming. Look for the application of proven methodology, The laws of naming, the rules of e-commerce and domain registrations, the marketing principals of naming, the global languages and translations testing and, most important, a solid and sophisticated experience in naming under masters of naming architecture. The days of accidental naming are over.
---
Naseem Javed
, author
Naming for Power
and also
Domain Wars
, is recognized as a world authority on global nameidentities and domain issues. Javed founded ABC Namebank, aconsultancy he established a quarter century ago, and conducts executiveworkshops on image and name identity issues. Contact him at
[email protected]
.
---