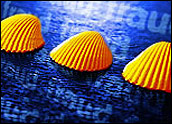 Approximately 10 years old, the affiliate marketing industry is one of the newest in performance marketing. Legalities, best practices and associations are in their infancy stages. That said, affiliate fraud is rampant.
Every morning I tackle the previous night's Filinet affiliate signups to run through our anti-fraud checklist. Out of 50 applications, there may be 5 to 15 of which are actual, legitimate affiliates. The others are added to a very large database of red flag URLs, names, e-mails, IPs and so forth. The ones who continue to try and breach our network with applications, or use another person's contact information, are shared across our partner networks and on the affiliate message boards, minus the wrong contact information.
In the world of e-commerce, Affiliate Fraud is defined as "Bogus or unlawful activity generated by an affiliate in an attempt to make money." While spam generally angers consumers and click fraud is more geared toward the merchant, affiliate fraud causes casualties on both sides of the industry, affecting both affiliates and merchants. Frauds steal from merchants by generating false leads or sales. They also cripple affiliates by stealing their traffic via replacing their affiliate IDs in links, so that when a buyer completes a transaction, the credit for that transaction goes to the thief and not the actual affiliate who worked so hard to acquire that buyer. These traffic stealers are also known as parasites.
There are, however, various strategies in place to deal with the issue of cowboy affiliates willing to lie, cheat and steal their way into making easy money.
Combating the Cheaters
The best strategy for fighting fraudulent affiliates is one of prevention, monitoring and communication. Preventing frauds from entering and exploiting an affiliate program is the clear first step in avoiding the affiliate fraud spiral, but that does not make for a complete solution. Aside from stringent applicant screening to catch the obvious perpetrators — such as those creative folks who sign up with a highly recognizable domain name only to use a hotmail e-mail address and a disconnected telephone number — there are other steps merchants and networks can take.
Once an affiliate is allowed into our network, they are constantly monitored. We receive their e-mail newsletters, we visit their Web sites and our traffic department constantly reviews patterns for any suspicious activity coming from affiliate links. While some may not like the constant review, affiliates who generate legitimate traffic have nothing to be worried about. All of these extra measures allow us to offer legitimate affiliates the tools and resources they need to successfully generate revenue for our merchant partners.
While this is still an internal part of our business model, there are already several efforts within the industry to deal with rampant frauds. Here are some of the ways affiliate managers and career affiliates are tackling the issues of frauds and parasites by applying self-regulation.
ABestWeb Parasiteware Forum:
It shouldn't be a surprise to anyone that ABestweb, being the largest affiliate community on the net has a forum dedicated to outing parasiteware — any technology that steals traffic from legitimate affiliates by replacing their links with new ones. The forum lists over a dozen of the best-known parasitic companies including Claria, eBates, Kazaa among many others. Affiliates and merchants share war stories about being the victims of parasites as well as tips and strategies to remove parasiteware from computers.
While we still research every advertiser we allow into our network, this forum makes it easy to keep abreast of known parasites so that we can proudly be parasite-free. After all, the affiliate industry is the tightest knit in all of Internet marketing, since you really get to know your affiliates and other affiliate managers quite personally. Having known parasites in your network is a big faux pas, and sure to cement you a bad reputation.
AffiliateManager.net Fraud Fighters Forum:
Another available forum is AffiliateManager.net, which can be used to check on known fraudulent affiliates that try to penetrate other networks and merchants' programs. According to Shawn Collins, the forum's owner and author of Successful Affiliate Marketing for Merchants, "There are dozens of affiliate managers that communicate often about the latest fraud trends and we share information on affiliates that pose threats."
AffiliateFairPlay.com:
AffiliateFairPlay.com is committed to establishing fair trade practices within the affiliate marketing industry. The site's owner, Kellie B. Stevens states, "There are no universal standards in place for the industry as a whole for defining what is even fraudulent [or] bad behavior. Each individual network or merchant is currently defining these. While individual entities certainly have the right (and need to have the right) to establish what is allowed within their own business relationships, if you look at most other industries, there is still a core set of guidelines for the entire industry." At this time, affiliate marketing does not have such core guidelines. So Stevens, who consults with merchants and networks, has dedicated herself toward creating such an entity in AffilaiteFairPlay.com, although it is an on-going process.
What Happens Next?
With so much legislation and buzz about other Internet marketing issues such as spyware, adware, spam and click fraud making daily news, it is simply a matter of time before an effort towards some solution solidifies into real standards. Information on sharing is still an essential element in stemming the tide of fraud. Then, either a third-party verification system for affiliates, merchants and networks will be created, or some type of software or list that may be subscribed to will arise. Here is one affiliate manager who is waiting with bated breath and ready to assist.
---
Danay Escanaverino
is the Marketing Manager for
Filinet.com
, a division of Global Resource Systems.
---