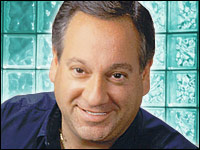 The consumer electronics marketplace is changing. Will this year be better or worse, stronger or weaker? So far, the reports of holiday technology shopping sound pretty strong this year, with a few bumps in the road. One big bump comes from Best Buy, which delivered some disturbing news.
While the rest of the market seems to be strengthening, Best Buy is having problems. Why? Is it a Best Buy problem or an industry problem? And what can the company do?
I like Best Buy. I think it has a great concept and has grown strong over the years. The bad news is it seem to have run off the fast lane with its wheels bumping along off the track. The good news is if you look back over the last 10 to 15 years, this has happened before — and Best Buy has come back. Its leaders are a creative bunch. Can they do it again?
When you walk into a Best Buy, it screams technology and electronics. The company had strong competition from Circuit City, and it eventually won. Circuit City closed in the last couple years. That should have meant Best Buy would have stronger sales. The problem is, it was not just a competitor, but the entire market that was changing. The same things that impacted Circuit City are now starting to affect Best Buy.
Not a Comfort Zone
Companies like Walmart and Target have strengthened their electronics departments. They now sell cellphones, laptops, big screen TVs and a lot of other tech that you used to have to go to an electronics store to buy. That is changing the marketplace fundamentally. Customers feel closer to these other giants, because they are there more often.
As customers can now easily buy electronics and technology from general companies like Walmart and Target — at very low prices — it is obviously putting enormous pressure on special electronics stores like Best Buy.
One area Best Buy seems to have missed is big screen television. It has a great number of sets, so that is not the problem. It has a great reputation, so that is not the problem. So what could be the problem?
Price and comfort.
Price is an obvious threat. Best Buy is not known as a low price leader like Walmart is. That will have to be fixed for it to remain competitive.
Comfort is something that I think plays a growing role and could be a more important threat if not quickly fixed.
Comfort means a lot of different things. It means a store that is close to where you live. It means being in that store many times for many things, and feeling at home there. It means wanting to reward your friends by doing business at your local store. It means a comforting and welcoming feeling when you walk in.
It means knowing the store puts your satisfaction above all so you will remain a customer. It means putting the customer's needs and wants first. It means making it easy to return or exchange items. It means so many different things it is hard to wrap your arms around it.
The problem is, this is not Best Buy.
Not the Only Game in Town
Best Buy was always the leader in the old model of electronics shopping, even though it didn't make customers comfortable. They had no choice, so they put up with it. However, the new model looks very different. Customers are starting to have choices among friendlier stores nearby. That is the threat. Customers no longer have to go to a specialized electronics store where they don't regularly shop and where they feel confused and intimidated.
As electronics and technology are increasingly being sold in stores that are more comfortable, that's where customers are choosing to shop.
To make a sale, you have to get the customer to walk in and want to spend. In the past, Best Buy succeeded in getting customers into the shop because it was one of the only games in town. Now that game is expanding, and other companies are playing. Best Buy obviously needs to go back to the drawing board and update its image and its brand.
Updating the Best Buy brand in the customer's mind is key. The image is wrong for today's rapidly changing marketplace. Keeping the same brand identity in a marketplace that no longer rewards that identity is suicide.
Wake Up and Smell the Coffee
This is a wake-up call for Best Buy to update its brand and solidify its customer relationships by improving the shopping experience.
Customers have to think it is as pleasant and easy to shop at Best Buy as it is at Walmart and Target. They have to feel comfortable. They have to want to visit. Today they don't. They have to come more often. It has to become their store.
Today it is becoming a real effort to shop at Best Buy. Since the other stores are not tech specialists, that should not be a problem. Best Buy could have a definite edge if it could blend its electronics expertise with the comfort customers get from shopping at their neighborhood retailers.
This is a slap in the face to Best Buy. I think it can recover from this problem, but it means reinventing its image and its brand relationship with the customer. This is an important moment in Best Buy's history. Will it recognize this problem and fix it like it has in the past, or will it eventually follow Circuit City to the big electronics graveyard in the sky?
Send me your thoughts.
Jeff Kagan's Pick Of The Week: New Comcast Spectrum Service Being Tested
Comcast is testing something new: It's mixing television and the Internet together in a new and interactive service. Who knows whether this first test version will be successful — but regardless, this is exactly the kind of thinking we have been waiting to see coming from the cable giant over the last decade.
A new competitive threat from the telephone companies and others may be the real reason, but whatever the reason, customers will benefit if it is successful.
Comcast has not made any announcements yet. This service is known as "Spectrum" to users in one test market, Augusta Ga. Inside Comcast, it is known as "Xcalibur." It has a lot of ground to cover before it becomes generally available, but it sounds promising.

The connection to the Web is not what you get on your computer. It only connects to things Comcast lets you connect to — like movies, clips, social networks and the like. Not perfect, but a great start.
It lets users search live, on-demand programming and watch Web video through their TV.
Similar Internet programming has seen an explosive growth rate in recent years from companies like Netflix, Hulu and others. That is threatening Comcast and the entire cable television industry.
Cable companies are losing customers for the first time. They have to make some changes. The entire segment is very rough right now. Companies like Apple, Microsoft and Google are trying to break in themselves. This will eventually be an enormous opportunity.
One thing is for sure, things are getting ready to change.
---
Jeff Kagan
is an E-Commerce Times columnist and a wireless, telecom and technology analyst, author, speaker and consultant. Email him at
[email protected]
.