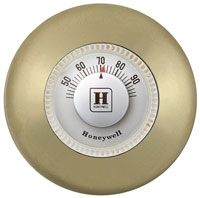 Honeywell on Tuesday launched its Lyric smart thermostat, a device widely seen as a challenge to Google's Nest product.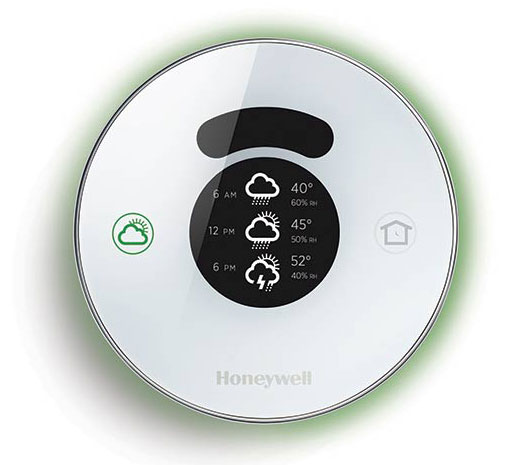 Like Nest, the Lyric can be controlled by a smartphone app; unlike its competitor, it uses geolocation to turn home heating and cooling systems on or off when the consumer's smartphone is within a specified distance.
Apart from that, the two devices generally appear to have fairly similar features.
"Honeywell has traditionally been strong in the thermostat market, and integrating connectivity is the next logical step for them," Jonathan Collins, a principal analyst at ABI Research, told the E-Commerce Times. "It's where the market has moved to in the past couple of years."
Lyric's Specs
The Lyric thermostat comes with Honeywell's familiar round dial.
An optional geofencing feature lets the device automatically adjust a home's temperature based on the proximity of its owner's smartphone. That, of course, raises the question of what happens if a consumer leaves the smartphone at home by mistake when heading out, or loses it outside the home.
Lyric has a "Smart Cues" feature that sends alerts to the user's smartphone when, for instance, the filters need changing, or the furnace is about to fail, or there are irregularities in the heating and cooling system.
The thermostat is compatible with the 2.4 GHz B, G, N and mixed WiFi networks, but it will continue to operate even if users lose their WiFi connection, according to Honeywell's support FAQs page.
Lyric is compatible with iOS 6 and above, and Android Gingerbread 2.3.4 and higher. It's compatible with various WiFi security standards, including WPA2_Mixed_PSK.
Honeywell did not respond to our request for further details.
Location, Location, Location
With its use of geofencing in Lyric thermostats, Honeywell has pipped Nest Labs at the post for now.
Nest uses passive infrared sensors, Maxime Veron, head of product marketing at Nest Labs, told the E-Commerce Times.
Recall, however, that Nest thermostats now on the market are last-generation products; new ones from Nest and other manufacturers are likely to incorporate geolocation.
"Location is one of those factors that can be used to simplify interaction between devices and among a range of devices," remarked ABI's Collins. "Expect to see more integration of simplicity or automation into this range of connected devices."
Taken broadly, both Nest's thermostat and Honeywell's Lyric use algorithms to calculate how much heating or cooling is required, although the implementation — and, some may argue, the devil — is in the details.
Honeywell did not respond to our request for further details.
The Sincerest Form of Flattery
"One thing we really changed when we came to market is, we gave customers the choice," Nest's Veron said. "We talk to them in a language they understand."
Honeywell, which previously had marketed its thermostats to contractors and specialists, is following Nest's lead with the Lyric, which it will offer to consumers in August for about US$280.
It's an interesting turnaround for a company that, back in 2012, hit Nest with a lawsuit alleging patent violations — a suit Nest dismissed as an attempt to stifle innovation.
"The lawsuit remains on indefinite hold due to the Nest-requested patent office reexamination of Honeywell's patents," Nest spokesperson Katie Brinks told the E-Commerce Times. "At present, the patent office has rejected essentially all of Honeywell's claims."
Who'll Come out on Top?
Nest is one facet of a multipronged assault by Google on the smart home market that includes smart light bulbs.
With the launch of Lyric, Honeywell has teamed up with Apple, which announced the HomeKit application programming interface at its World Wide Developers Conference earlier this month. The HomeKit API syncs home automation devices to work together.
"There's a lot of opportunity for Honeywell as a player in home automation to take a big chunk of this [market]" Roberta Gamble, a partner and research director at Frost & Sullivan, told the E-Commerce Times.
However, Honeywell "may have their work cut out, because Google and Apple have whiz-bang functionalities and they're integrating other features like entertainment that put them ahead," she pointed out. "You also have other players, like ADT."