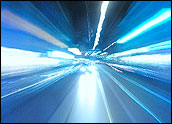 A US$30 billion information technology market is hard to pass up. That's why the U.S. Department of Health and Human Services' (HHS) program to invest that huge amount of money in health records technology has received a lot of attention in the IT vendor community. That's normal.
It is decidedly unusual, however, for Congressional committees to conduct hearings into a federal initiative only days after regulations governing the initiative have been issued. Yet the House Ways and Means Committee and the House Commerce Committee each held hearings in late July on the federal electronic medical records program. When the hearings were held, the ink was hardly dry on a set of regulations HHS issued on July 13 telling doctors and hospitals what they must do to meet federal health IT goals.
Essentially, the committee members wanted to determine if the standards and deadlines set by HHS were pushing both health providers and IT vendors too fast in developing and adopting health information technology.
"This is a chance for us to review where we stand and ask ourselves if we are trying to make health providers run before they can walk when it comes to health IT," Rep. John Shimkus, R-Ill., said at the Commerce Committee hearing.
The HHS criteria address two major goals. The first is the utilization of electronic health records by doctors and hospitals within their own operations. The second is the full participation of health providers in a regional — and ultimately national — program for transferring records from one provider to another through electronic health information exchanges. The idea is to improve health outcomes by making sure all heath providers involved in a patient's care have access to the full clinical record and history of each patient.
A Tight Window for Compliance
Health providers have a relatively short window to meet the requirements. Doctors and hospitals must comply by 2015 or risk reductions in their Medicare and Medicaid reimbursements. However, if health providers meet certain standards in the adoption of electronic records technology before 2015, they can receive federal support from HHS. Doctors can receive as much as $44,000 each and hospitals at least $2 million.
In response to comments from vendors and health providers, HHS relaxed the requirements and deadlines from its original proposals when it released the final regulations in July. For example, it will allow healthcare providers to defer implementation of some records requirements while insisting that other "core" requirements be met immediately. Among the core requirements are keeping track of vital signs, maintaining an active medication record, and providing electronic copies of records to patients.
Even with the phased approach for compliance, though, the program is still aggressive.
"There's really nothing in my experience that's been quite like this program in terms of the pace of it. This program is moving along at breakneck speed," Charles Jarvis, vice chair of the Electronic Health Records Association, told the E-Commerce Times. Jarvis, who testified at the Ways and Means committee hearing, is also vice president of healthcare services and government relations at NextGen Healthcare.
Federal Program Spurs Innovation
"The whole purpose of the HITECH Act is to push providers to do more with health IT and do it faster, but it is also important to take a balanced approach so that in our zeal to get to our destination, we don't leave providers on the sidelines. In my opinion, HHS took a responsible position in the final rule," said Rep. Pete Stark, D-Calif., at the Ways and Means Committee hearing.
The government deserves generally good marks for consulting with providers and vendors in shaping the program and for being a catalyst for innovation, according to Jarvis.
As a result of the HITECH ACT, "we are at the beginning of the single largest transformation of a major industry in our history," noted Glen Tullman, chief executive officer of Allscripts.
One positive result stemming from the issuance of the regulations by HHS was that it provided a product design framework for vendors who are developing and implementing electronic records programs for doctors and hospitals.
"The draft rules gave us a pretty good idea of where we needed to go," Tullman told the E-Commerce Times, adding that the final rules issued solidified product development objectives.
The final rules helped provide vendors with "a good road map" for product design, added Jarvis. "We know these rules are only for the first stage of a three stage program, and that we will have to build on that."
Despite the opportunity to obtain federal funds, some healthcare providers are cautious about financing and implementing the changes required by HHS, even though they see the potential benefits for improving care and operating more efficiently.
"There is still some skepticism in the medical community about this program. They have experienced reimbursement problems in the past, so they are wondering about the capability of the government to implement the financial support program. And they are still a little worried about whether IT vendors can provide the products and services they need," Jarvis said.
Skepticism — or the simple lack of information — is widespread.
"The healthcare providers in our region are trying to figure out how they should approach this. They see a list of regulations and they don't quite know how to get there from here in meeting the requirements," Peggy Evans, director of the Washington and Idaho Regional Extension Center, told the E-Commerce Times. Her organization is one of 60 such RECs that HHS set up to provide IT guidance to health providers around the country.
IT Vendors Gear Up for Market
In the IT community, marketing activity perked up significantly as vendors prepared for the HHS rules. Tullman said that inquiries to Allscripts had reached record levels since the enactment of the HITECH Act in 2009.
The HHS program has "sparked interest among physicians that hadn't considered [electronic records] before and accelerated implementation by those who had planned to transition a few years down the road," he said.
Some IT providers are more advanced than others in their health records offerings, but virtually all vendors have been busy developing platforms designed to meet the final rules, and most have offered guarantees that their products would fully comply with federal requirements. With the regulations now set, vendors will be modifying existing programs and launching enhancements to meet successive requirements.
Allscripts has reacted by conducting widespread outreach sessions for health providers on the federal requirements. NextGen is redoubling its marketing efforts with a "Path to Meaningful Use" program. Other vendors, such as E-Clinical Works and McKesson, have developed similar customer education programs, including extensive website presentations. GE Centricity even rolled out an enhanced version of its electronic medical records platform within days after HHS issued the regulations.
Competition among vendors could be fierce. Many vendors are looking for a piece of the HHS action, Allscripts' Tullman concedes, but he foresees that a field of dozens of vendors could dwindle to 10 or 12 companies, with perhaps four or five becoming dominant.
"We will be investing close to $100 million in research and product development in this area, and not too many companies are capable of that," Tullman said. Allscripts has hired 560 people since the HITECH law passed and will be adding several hundred more over the next year.
With a high level of competition, and with substantial investments in product development by vendors, healthcare providers should benefit in getting the platforms they need.
Looking at the vendor sector from the perspective of both NextGen and as a representative of the EHRA, Jarvis said that the IT industry is capable of meeting the tight deadlines and robust requirements set by HHS.
"I know there is still some doubt out there in some provider communities," he said, "but I think they will be pleasantly surprised by the vendors."