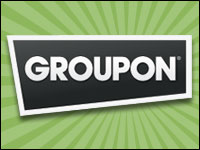 Groupon on Tuesday announced plans to cut 1,100 jobs and close operations in seven countries and said it has filed a statement with the Securities and Exchange Commission to that effect.
The biggest cuts will hit its customer service and international deals centers, as the company regroups to leverage new efficiencies.
The restructuring will be "substantially complete by September 2016," the company stated in its SEC brief. Groupon anticipates related charges of US$35 million, with $22 million to $24 million arriving in the third quarter.
That $35 million mainly will come from compensating terminated employees and covering their severance packages, according to the filing.
Groupon began working toward unifying its platforms and streamlining its processes two years ago, Chief Operating Officer Rich Williams said.
The company has taken an "honest look" at where it does business, he added. It will follow its exit from Greece and Turkey with departures from Morocco, Panama, the Philippines, Puerto Rico, Taiwan, Thailand and Uruguay.
Big Deal?
Google wanted to buy Groupon in 2010. By the following year, it was surrounded by about 600 companies trying to emulate its model for negotiating deals based on community-size quotas, according to an NBC News report. With about 50 percent market share in North America, the company stood head and shoulders above the crowd.
Though it may be worrying to see Groupon cut back in key areas, it's still a force in e-marketing and commerce, noted Justin Hamel, CEO and president of MastaMinds. It's just trimming the fat to get leaner.
"This move will cut operating costs noticeably and hopefully help them turn a better profit in the future," he told the E-Commerce Times. "If I was an investor in Groupon, I would be applauding this move."
The market has been getting stale and is still crowded, but Groupon remains a powerhouse, Hamel said. "Let's not forget that Groupon is entering new markets — like food delivery and takeout with Groupon to Go."
The New Deal
Groupon may have a talent for timing. Its exploration of other sectors and its efforts to streamline its operations may head off bigger problems in the near term.
It entered the market at the right time, too, in the fall of 2008. Digital couponing really began to take off as the recession was in full swing, noted Kathleen Maher, vice president at Jon Peddie Research.
"It would be way too easy to tightly couple the two trends, but it's not entirely coincidental either," she told the E-Commerce Times. "Consumers cut back on buying during a recession, and they certainly cut back on eating out and nonessential services like spas, personal services like manicures or trainers, etc."
An issue with coupons is that they're best for building new businesses or business initiatives. They're useful for a limited time, because businesses don't profit when their regular customers rely on coupons, according to Maher.
"So, it's really a matter of two trends," she said. "Consumers are feeling better about the economy, so they're less inclined to take advantage of coupons for unknown products and services, and businesses are finding less benefit in coupons as they see fewer new faces."