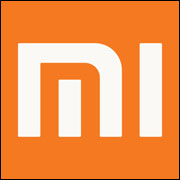 Google executive Hugo Barra, one of the leading public faces for Android, has left for up-and-coming Chinese smartphone maker Xiaomi.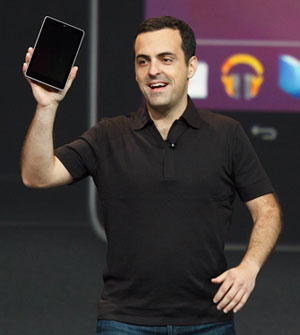 Hugo Barra, Google's VP in charge of Android product management, will join Xiaomi as Vice President of Xiaomi Global.
"In a few weeks, I'll be joining the Xiaomi team in China to help them expand their incredible product portfolio and business globally — as Vice President, Xiaomi Global," Barra announced. "I'm really looking forward to this new challenge and am particularly excited about the opportunity to continue to help drive the Android ecosystem."
Barra will be responsible for Xiaomi's international business development and Android strategic partnerships, the company tweeted.
It's not clear just why Barra is leaving Google, but it is widely rumored that he was on the wrong side of a love quadrangle involving his former girlfriend Amanda Rosenberg, marketing manager for Google Glass, and company cofounder Sergey Brin, who reportedly has taken up with Rosenberg and split with his wife, Anne Wojcicki.
Barra's departure will further weaken Android, which is reeling from the news that Samsung and HTC are looking aggressively at other platforms, Rob Enderle, principal analyst at the Enderle Group, told the E-Commerce Times.
What's a Xiaomi?
Xiaomi, which designs, develops and sells Android smartphones and apps, as well as other consumer electronics, reportedly controlled 4 percent of the Chinese market in the second quarter.
It reportedly sold 7 million handsets last year, and is looking to move 20 million this year, up from its previously set target of 15 million.
Following a round of fundraising in May, Xiaomi had a market valuation of US$10 billion — on par with Lenovo and almost twice BlackBerry's $5.5 billion valuation that month.
Xiaomi is reportedly one of the hottest smartphone brands in China, with crowds of fans eager to buy its products, much like Apple enthusiasts in the U.S. Pre-orders for new products apparently are filled almost instantly.
All Xiaomi products are sold online — the company has no brick-and-mortar stores. They are made at Foxconn, a high-profile iPhone manufacturer.
Xiaomi is widely believed to be modeling itself after Apple, integrating hardware and software. Although cofounder Lei Jun seems to be cultivating a comparison to Apple's legendary CEO Steve Jobs, he maintains his company is different.
"I wouldn't necessarily say they portray themselves as the Apple of China," Jeff Orr, a senior practice director at ABI Research, told the E-Commerce Times.
"It may look at some of the attributes that made Apple successful, but some of the discussions I've seen say it's modeled after a restaurant and another company that's not high-tech," Orr continued.
Barra's New Barrio
Barra should fit right in at Xiaomi. Lin Bin, its president and cofounder, was formerly a senior Google executive in China. Other staffers used to work at Google, Microsoft and Motorola. Bin himself worked at Microsoft prior to his Google stint.
Xiaomi takes an unorthodox approach to sales. For example, in December, it reportedly sold devices directly from Sina Weibo, which is China's leading microblogging platform with 400 million members. That was claimed to have netted 50,000 sales in five minutes and 1.3 million additional preorders.
Xiaomi has also generated intense customer loyalty by incorporating user feedback into the design of new products and Android skins. It reportedly releases a new version of MIUI, its customized Android skin, weekly.
The company plans to expand to Hong Kong and Taiwan in the near future, and might add five other markets next year, CEO Lei Jun announced in May. It will pick the easiest markets to penetrate.
Deconstructing Xiaomi
Xiaomi is widely perceived as selling low-cost smartphones that are knockoffs of the iPhone in terms of design. Its business philosophy appears to be generating high turnover at low profit margins.
"There's a need in China to have a brand perception that resonates with why people should take pride in a locally developed product," ABI's Orr said. "Xiaomi is starting to have success in that area."
Barra "will likely increase the quality of the end offering and emulate, to some degree, Google's road map," Enderle said. "He brings to Xiaomi knowledge of how to manage an OS and a smart platform."