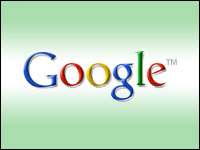 Google has premiered the first version of its Google Wallet app, officially kicking off the mobile phone payment system it first announced earlier this year.
Google also announced that Visa, Discover and American Express have made the first move toward getting on board with Google Wallet. MasterCard is already a partner.
Google Wallet uses near field communications (NFC) technology to allow consumers to make payments by swiping their phones on a checkout device at participating retailers.
It's currently available on Google Nexus S 3G or 4G smartphones from Sprint, Google spokesperson Sierra Lovelace told the E-Commerce Times.
"Google Wallet is accepted today anywhere Mastercard PayPass is accepted," Lovelace said, and that totals "about 140,000 merchants nationwide."
More on Google Wallet
Google Wallet lets smartphone owners make payments with MasterCards from Citibank or the Google prepaid card. They can transfer money from any of their existing accounts, including other credit cards and debit cards, into these accounts.
Visa, Discover and American Express have made their NFC specs available to Google. This could mean their cards might be included in future versions of Google Wallet, Google's Lovelace said.
Owners of Sprint Nexus 3G and 4G smartphones will get an over-the-air update which includes the Google Wallet app, Lovelace said.
They then have to set up the app with security features and a PIN number and add funds before using them at merchants.
"You can go to 7-11, CVS, Walgreens and any other merchant that accepts MasterCard [PayPass]," Lovelace stated. [*Editor's note – Sept. 21, 2011]
Meanwhile, Google's conducting single-tap trials with American Eagle and some other retail partners.
Single-tap offsets coupons or discounts previously downloaded into Google Wallet by the consumer against payments when purchases are made.
Those coupons include Google Offers, which are deals on products and services at local or online businesses. These offers automatically sync to consumers' Google Wallet.
Google Wallet can also store loyalty cards for participating merchants.
Priming the Google Wallet Pump
Google Wallet is currently available only to owners of Sprint Nexus smartphones. There are between 300,000 and 500,000 owners of Sprint Nexus smartphones, Mark Beccue, a senior analyst at ABI Research, told the E-Commerce Times.
Beccue is "pretty pumped about [Google Wallet]," because of the partners Google lined up.
Google "went after merchant partners that are frequent-purchase types" such as Subway, CVS and Walgreens, which means the rate of use of the Google Wallet will likely be high.
Those three retailers are among the top five retailers in the United States in terms of number of locations, according to the National Retail Federation, Beccue stated.
The addition of Visa as a partner for Google Wallet is further cause for optimism.
"MasterCard's big, but Visa's triple big," Beccue remarked.
Will Google Wallet Take Off?
Whether Google will succeed in getting its NFC technology implementation widely accepted is open to question.
"Google should be able to pick up all the back-end stuff like credit card company support just fine, but the difficulty Google and everybody else has is the front-end infrastructure," Rob Enderle, principal analyst at the Enderle Group, told the E-Commerce Times.
"You have to fund a lot of sensors, which have to be integrated within the payment system within retailers, and if there aren't enough of them, people will go back to credit cards," Enderle said.
"We tried smart cards for a while, and even with the backing of the banks, they didn't go anywhere," Enderle argued. "And the banks see Google Wallet as competition."
Further, Google will have to build up a strong ecosystem if Google Wallet is to succeed.
"Google needs the support of handset OEMs, wireless carriers, the financial institutions and the physical infrastructure at the store point of purchase, which is the most significant hurdle," Jim McGregor, a research director at In-Stat, told the E-Commerce Times.
Getting other wireless carriers on board is crucial, but here's where Google may stumble, McGregor suggested.
"The other three major carriers in the United States are supporting a competing system called 'Isis,' and this could prove to be an insurmountable hurdle to Google Wallet in the U.S.," McGregor said.
---
*ECT News Network editor's note – Sept. 21, 2011:
In our original publication of this article, Sierra Lovelace told the E-Commerce Times, "You can go to 7-11, CVS, Walgreens and any other merchant that accepts MasterCard." Later, Lovelace contacted the E-Commerce Times to clarify that Google Wallet is accepted anywhere MasterCard PayPass is accepted, rather than all places MasterCard is accepted.