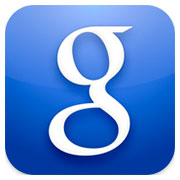 Google on Tuesday initiated changes to its search algorithm to address increased use of mobile devices, and there is about a week left before the full impact of its new metric is felt in full.
Mobile traffic overtook desktop traffic for the first time last year, and that dynamic is not expected to revert to the way things were — ever. By some estimates, about 60 percent of all Web traffic arrives on the wheels of mobile devices.
Microsoft has taken note of the mobile trend — last summer, it began singing its slightly conflicted "mobile first, cloud first" mantra.
Facebook sees mobile as the only way forward, betting big on WhatsApp and Instragram, and now the world's largest search engine has evolved to embrace the times.
Google last fall announced that it would give preference in its search rankings to websites it deemed "mobile friendly." Any site hard to read or navigate on a mobile device would lose prominence in search results.
How Bad It Hurts
The changes to Google's search algorithms went live Tuesday and will take about a week to complete. Due to its ability to seriously hurt the revenues of small and mid-sized sites, the change is being referred to as "Mobilegeddon."
It's important to keep in mind that the changes are limited to mobile search, said Jaffe Digital Strategist Melanie Trudeau. However, the effect on small and mid-sized sites still could be profound.
About 20 percent to 30 percent of an average law firm's Web traffic arrives via mobile devices, for example, and somewhere between 50 percent and 70 percent of that is organic — meaning visitors discovered the sites via search engines. All together, the total amount of traffic impacted lies somewhere between 10 and 22.5 percent, Trudeau estimated.
"That's a big number for most websites," she told the E-Commerce Times. "We don't know the degree to which the mobile ranking factor will impact mobile search results, but based on how transparent Google has been with this update, I believe we can expect a significant impact."
In short, websites that aren't mobile ready can expect zero traffic from smartphones and tablets, according to Trudeau.
Growing Pains
Tech companies often play the long game, even when their decisions are unpopular in the near term, according to Aaron Stanush, creative director and partner at Four Kitchens.
Google's latest mobile initiative is reminiscent of Apple's defiance of the Flash format, he noted. Though some users were disgruntled, the absence of Flash on Apple devices didn't prevent anyone from consuming mobile video.
Now, HTML5, an open markup language, looks to be replacing Flash. Perhaps Apple had the right idea — and Google's latest changes with search may be justified as well.
"Google is most likely trying to pull a similar coup," Stanush told the E-Commerce Times.
"While they aren't destroying anyone's site functionality like Apple did, they are not-so-subtly encouraging businesses to bring their websites into the modern era," he explained. "For many Americans, their smartphone is how they primarily access the internet."
Google has laid out a list of recommendations to help webmasters retool their websites into mobile-friendly portals. The recommendations include eliminating "smartphone-only errors," content that scales poorly, and faulty redirects.
Google has set up a Mobile Friendly Test tool to offer suggestions to webmasters.
Still, making the changes could take a good deal of work on the part of webmasters, and many of them may not possess all of the skills necessary to do so, Stanush said.
Noting the "alarmist" headlines surrounding the change to search, Stanush pointed out that Google is a business rather than a public utility. It is attempting to do what's best for business and for the future of its search engine.
"The first book on Responsive Web Design was written in 2011," he said. "If it's only four years later, and Google feels this strongly about responsive design, then it's not a trend anymore — it's how websites need to be built."
For webmasters who are bewildered about the changes to search and are looking for a place to start, Jaffe's Trudeau offers the following recommendations:
Understand behavior from mobile visitors on your website. Google Analytics provides great data on this.
Design a mobile version of your site that's extremely user-friendly.
Work with a website developer to execute the best mobile version appropriate for your content management system.
Test your website pages using Google's Mobile Friendly Test tool.
Follow through with data analysis to ensure mobile organic search traffic is not eroding over time.