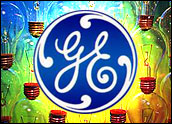 General Electric made some important news last week, when it announced it was leaving the finance industry. It attributed its decision to recent changes that it characterized as less cyclical and more transformational. At the same time, GE is focused on newer ideas like its "Industrial Internet." If it executes this the right way, it could be a blueprint for growth going forward.
The Industrial Internet is an important growth engine opportunity, but most people don't have a clue what it really is. In fact, there are many new competitors, both large and small companies, in this field. They all use different names for the technology.
An Internet for Machines
Any way you slice it, this has the potential to be a very big and fast-growing industry segment. The average person doesn't use it. We use the Internet to surf the Web, get email, send chat messages, watch movies, interact on social networks and more.
Less sexy, but just as important, we can use the Web to connect to a variety of systems — home management, automobile and healthcare, for example. We can arm our home security system or change the temperatures remotely, communicate with our car — or our doctor — and so on.
The Industrial Internet isn't for us — it's used by machines to connect to their manufacturers and get updates. This segment is going to be huge.
GE owns many other companies and leads in many sectors. When I was young, there was a huge GE plant nearby. Back then, it was considered very large and powerful. However, compared with today, it was a small mom-and-pop operation.
Over the last several decades, GE has grown and changed, and today it is a colossal organization. If GE can't lead in a segment, it is not interested in playing ball — and GE is changing the game once again.
That's why it is leaving finance. That's also why it is entering the Industrial Internet space. GE is continually reshaping itself for the future and staying on the growth side of the wave I often discuss.
Building Steam
GE also looks at the world like a wave. The wave has several sides: a growth side, a cresting side, and a falling side. GE is interested in the growth side of the wave. When segments crest and fall, GE gets out. When segments are on the growth side however, and when GE thinks it can lead, it is on the radar. This is a winning philosophy.
Finance is no longer on the growth side of the wave. However, the Industrial Internet is early on the growth side, and that's what has captured GE's attention.
This new segment is in its very early stages, although it is on many companies' radar. There is no real leader today, but over the next several years, there will be a great deal of growth that will attract lots of attention from investors and workers.
The Industrial Internet lets machines communicate over the Internet with their makers. They get software updates and service calls over the Net. It's for machines of all kinds — from kitchen appliances to factory robots.
Going forward, every machine will use software, and software needs to be updated continually. So just as we have to update our iPhone or Android on a regular basis, we also will have to update our dishwasher or our auto-manufacturing plant equipment.
The Industrial Internet — or whatever you want to call it — is a very important part of our future. It is a part many consumers may not even know exists, because we don't use it. It will work automatically behind the scenes, keeping everything we have and use in tiptop shape.
So the Industrial Internet is a huge opportunity for GE. It will be very interesting to follow this hidden part of the industry to see what develops over the next several years. It also will be very interesting to see which companies lead in this space going forward.