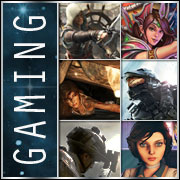 GameStop has signaled resistance to the trend of bundling game consoles with digital downloads rather than physical copies of games.
The company ships more than half of all PlayStation 4 and Xbox One software.
GameStop worked with its partners to sell the physical version of Madden 16 in its PlayStation 4 and Xbox One bundles, Chief Operating Officer Tony Bartel told investors during GameStop's Q2 earnings call last month.
If a game is offered as part of a promotion, GameStop expects to "see more of these physical offers than digital pack-ins" for upcoming games, he said.
Digital's Distribution
Holding out for physical games is just a tactic to delay the inevitable, according to Joost van Dreunen, CEO of SuperData Research.
"GameStop is ultimately a retailer and can't possibly monopolize digital games distribution," he told the E-Commerce Times. "Try as it might, GameStop will eventually have to surrender to this sea change in the market."
GameStop's preference for physical games is natural for a company in its position, said game design consultant Alexandre Mandryka.
"GameStop is a brick-and-mortar supply chain. It is simply natural that they fight the emergence of digital that disrupts their value chain," he told the E-Commerce Times. "Regarding new models, established companies generally fight rather than adapt, as it happened in other parts of the entertainment industry."
In Control
Led by the PC gaming crowd, digital sales reached US$979 million in the U.S. in August, according to latest video game figures from SuperData Research. That was about an 11 percent increase year over year, and the firm has forecast one of the biggest holiday seasons for the gaming industry.
This fall will be filled with bundles and blockbusters, and the trend toward digital and downloadable supplements doesn't look to be slowing. However, physical copies aren't antiquated just yet.
There are advantages for both formats, according to Mandryka.
"With a physical copy, users can lend or resell their game, while a digital version can be more flexible, durable and offer additional upside like automatic updates. The main difference is control," he said. "With the former, it is mostly in the hands of the consumer, while with the latter, the digital platform owner can enforce policies way further."
For digital, the value proposition should even out over time between consumers and producers, according to Mandryka. "Because of reduced costs, a drop in price compared to physical should be considered."