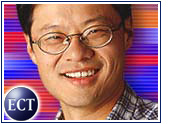 The judge who in May ordered Yahoo! (Nasdaq: YHOO) to block French access to auctions of Nazi memorabilia being sold through its U.S. auction site granted the Santa Clara, California-based Web giant a three week reprieve on Monday.
In April, the International League against Racism and Anti-Semitism (LICRA) and the Union of French Jewish Students (UEJF) took the Web superpower to court, charging the company with illegally hosting auctions of Nazi-related paraphernalia. Selling or displaying any items that incite racism, including Nazi artifacts, is strictly illegal in France, and no such items are offered on Yahoo!'s French auction site.
Yahoo! lost the court case, and in May, Judge Jean Jacques Gomez gave the company until July 24th to "make it impossible" for residents of France to access auctions of Nazi paraphernalia through the Web giant's U.S. auction site. The parties went back to court Monday and Yahoo! told the judge that while it wants to respect French law, it is technically impossible to separate French citizens from other Web users.
Judge Gomez's decision to give Yahoo! more time came as both a surprise and a disappointment to the plaintiffs who expected Yahoo! to either propose a solution that would keep French citizens from viewing the auctions or begin paying a fine of over $187,000 (US$) per day. Prosecutor Bernard Fos asked the judge Monday to appoint independent computer experts to test Yahoo!'s claim that it cannot block access to French users.
The judge is expected to issue a final ruling on August 11th.
Technically Impossible
Yahoo! maintains that the Web is borderless, and that it would be technically impossible to block access to the auctions in question from French citizens. Christophe Pecnard, Yahoo!'s attorney, told the court, "With the current state of technology, it is impossible to find a solution without destroying the quality of services offered."
Lawyers for LICRA and the UEJF countered by saying if Yahoo! cannot block French users from the auctions, then the company should stop allowing Nazi memorabilia from being auctioned. LICRA attorney Stephane Lilti said, "We're demanding the hard disk be cleaned in the name of morality and French law. If access cannot be filtered, it should be suppressed."
Although Yahoo! co-founder Jerry Yang told a French newspaper last month that his company would not alter content of its site to comply with a non-U.S. law, the company has added warnings to some pages with sensitive material that notify French users they risk breaking French law by viewing them.
CyberLaw
Technology issues aside, the case brings to the forefront the important question of what laws apply in cyberspace. Yahoo! maintains that if Judge Gomez is allowed to dictate the content of a U.S.-based Web site, havoc will ensue.
Said Phillippe Guillanton, Yahoo!'s chief executive in France, "Imagine that we would decide to implement what's being asked of us. Tomorrow, a judge from any country could come to a Web publisher from any other country and ask them to pull down such and such because it's unacceptable in that country."
The company also claimed that screening out the word "Nazi" and other words related to the Third Reich on search engines would hinder free speech and hamper legitimate historical research.
Similar Cases
This episode is not the first time that a foreign court has tried to control the content of a U.S.-based Web site. The former head of CompuServe, Felix Somm, was convicted in Germany for aiding the distribution of child pornography by providing unfiltered Internet access. The conviction was overturned last November, avoiding conflict with U.S. laws that do not hold the Internet service provider responsible for content.
Earlier this year, AOL Germany was found guilty of copyright infringement for taking no action to prevent subscribers from swapping pirated digital music files.
Also, Amazon.com stopped selling Adolf Hitler's Mein Kampf in Germany after complaints from the German government, which has strict laws against the dissemination of hate material.
It is cases such as these that led the American Bar Association to issue a report earlier this month calling for a set of multinational rules that are not dependent upon physical location.