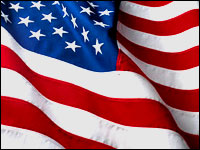 If Sprint Nextel closes its deal with Japan-based Softbank, then more of the good old-fashioned American wireless telephone industry will be subject to foreign control — three out of the top four wireless carriers in the U.S., in fact, will have their headquarters overseas.
Is that a good thing or bad thing? It's all about branding. I'm not sure yet, but it raises some very interesting questions.
My Pick of the Week is Sprint Nextel's addition of RIM's BlackBerry Mobile Fusion to its mobile device management products for businesses.
Bye, Bye, American Pie
The Sprint Softbank deal raises questions that go beyond the U.S. telecom marketplace. If we open our eyes and pull back the camera, we'll see that many companies and industries in America's economy are being eaten alive, one bite at a time, by foreign concerns.
Are we losing the magic ingredients in our good old-fashioned American pie? It looks like we are — so is that good or bad?
The top four wireless carriers in the U.S. are AT&T, Verizon, Sprint and T-Mobile — all good old-fashioned, all-American companies, right? Wrong.After this Sprint deal, AT&T will be the only 100 percent good old-fashioned, all-American company of the top four.
Verizon Wireless is co-owned — 55 percent by Verizon and 45 percent by UK-based Vodafone. T-Mobile is 100 percent owned by Germany-based Deutsche Telekom.
And Sprint will be 70 percent owned by Japan-based Softbank if this deal goes through.
In fact, there are others: Tracfone, for example, is based in Mexico.
That means AT&T Mobility will be the only all-American wireless carrier of the top four operating in the United States. That's something. This could actually be a huge marketing opportunity for AT&T.
It should be working on a new advertising, marketing and public relations campaign pointing to that simple fact. You know — something to do with American flags, summer picnics, baseball, beer and apple pie. Sounds like I am talking about the good old Chevy car commercials.
But wait, there's more. If we pull back the camera further, we'll see that foreign companies are taking over more than just wireless. Sure, America still owns companies like AT&T, Apple, Google, Microsoft, IBM, McDonald's and Ford, but the U.S. is losing its grip on other companies and other industries.
Consider the beer industry, for example. We used to think of a Bud as another good, old-fashioned American product and company, right? However Anheuser-Busch, which brews Budweiser, was acquired a few years ago by InBev, based in Belgium.
Other American companies acquired by foreign firms include Gerber, 7-Eleven, Firestone, Frigidaire and Holiday Inn — to name just a few. Mergers are frequently cheered by investors, but they often make customers feel uneasy. Mergers with foreign firms turn the heat up even more.
National Security Worries
Many executives of foreign companies do not understand the U.S. market. If the company does a good job, however, that uneasiness eventually fades. What does that mean exactly, going forward? Is that the direction the U.S. should be heading?
Things that start out looking good can sour over time. If the U.S. government were unable to protect domestic interests, some of these companies could be downright dangerous.
A few weeks ago, U.S. government officials concluded Huawei and ZTE, two China-based wireless handset makers, posed a national security threat to the U.S. That's significant. The U.S. government is aware of the problem today — but what if something like this should pop up a few years after an acquisition?
Some U.S. companies are acquired by foreign concerns. Some foreign companies want to do business in the U.S. — another ticklish question. Is foreign ownership of companies and industry sectors operating in the U.S. going to be good or bad for Americans, short and long term?
Things have changed. Fifty years ago, America was red, white and blue. However, it has changed much over the years — and that wave of change is not over. We are in the early stages of a wave that is transforming the U.S.
So let's take this question to the next step. If America has changed so much over the last few decades, what will it look like over the next few decades if things stay on the same course?
Don't get me wrong — I'm not raising any red flags. I'm just asking questions. However, not knowing the answers is starting to feel, well, uncomfortable. What do you think? How do you feel about this transformation? at Sprint Nextel.
The best part is this: Blackberry Mobile Fusion lets companies manage a variety of devices — like Androids, for example — and not just BlackBerries.
This is good news for RIM, which has virtually fallen off the playing field during the last few years. It's good to see Sprint and RIM working together on this. Perhaps RIM still has some fighting spirit left.
Will carriers like AT&T and Verizon also jump in? We'll see.