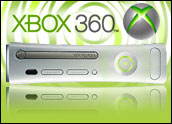 Verizon and Microsoft announced details Tuesday of a deal between the companies for streaming video content from Verizon's FiOS television service to members of Microsoft's Xbox Live Gold service.
Verizon explained that Gold members who also subscribe to FiOS TV and Internet services will be able to stream 26 channels, most of them in high definition, to their Xboxes after downloading an app for their gaming consoles expected to be available next month.
In addition, Xbox owners who sign up now through Jan. 21 for FiOS triple play — voice, TV and Internet — can get the services for $89.99 a year for two years, a free 12 month subscription to Xbox Live Gold and a free copy of the "Halo: Combat Evolved Anniversary" game.
"Verizon probably sees this as a chance to tap into the pool of Xbox customers," Rob Sanfilippo, an analyst with Directions On Microsoft, told the E-Commerce Times.
He noted there were about 45 to 50 million Xbox 360 owners and 35 million customers of Xbox Live, Microsoft's online entertainment network.
"That's a big customer pool that they could sell upgrades of particular packages to," he reasoned.
New Role for TV Providers
Last month, Microsoft announced that it would be cutting deals with numerous entertainment providers — including Verizon, Comcast and 40 others around the world — to stream content to its Xbox platform.
"For now, the cable and satellite companies are being careful to make sure that Microsoft doesn't step on their toes or take away any of their turf, but it could be a worthwhile partnership as long as it's carefully controlled," Sanfilippo said.
What might concern cable and satellite providers who wish to jump into bed with a console maker is that they may find themselves in the unfamiliar role of application developer.
"They could become like anyone else Microsoft wants to exploit its platforms for everything they can do," Ross Rubin, an analyst with the NPD Group, told the E-Commerce Times.
"To the extent that TV service providers do that, they raise the value of that platform for consumers," he added.
Grand Strategy
The Xbox move, according to Verizon, is another step in a strategy that the company has been following for several years.
"We've been providing content on a larger number of devices that are broadband-enabled in consumers' homes," Verizon FiOS Director of Product Development Joseph Ambeault told the E-Commerce Times.
While this is the first fixed device that's been included in the strategy, he explained, FiOS already supports a number of mobile devices that allow FiOS subscribers to consume content on those gadgets inside and outside their homes.
Tuesday's announcement is just the start of Verizon's plans for the Xbox platform, Ambeault said. Over time, he continued, Xbox owners will be able to receive all content that can be received by a FiOS set-top box or digital video recorder. FiOS currently has more than 700 channels.
An attractive feature of connecting an Xbox to FiOS is that it enables Microsoft's Kinect controller to be used with the service. That means, for example, that the FiOS channel guide can be controlled with voice commands or even gestures.
"I've been using Xbox for awhile now to watch things like Hulu Plus for TV or Netflix, and it is really convenient to use voice commands," Sanfilippo said.
"The demonstrations that I've seen from technology companies for years about how to make the paid TV experience more sophisticated are brought to life on the Xbox," Ambeault added.
Xbox Demographic
Another advantage of game consoles is that they have much more horsepower than a set-top box. "The user interface is much richer and enjoys more animation because there's more processor available on that device," Ambeault said.
"Game consoles can create a far more engaging experience for things like channel selection, recommendations and other services than can be done with a set-top box," Rubin added.
In choosing content for the Xbox Gold program, Ambeault explained, FiOS aimed at the "Xbox demographic." "They weren't randomly, haphazardly, selected," he added. "They selected to go along with the people most likely to have an Xbox and what they would be most interested in."
Those channels include BET, Cinemax, CNN, Comedy Central, ESPNews, Food Network, HBO 2, HBO, HGTV, MTV, Nickelodeon and Spike.
Also in the package are TBS, TNT, Travel Channel, truTV, VH1, Boomerang, Cartoon Network, DIY, Hallmark Channel, HLN, MTV2, Nick Jr, TCM and TV Land.