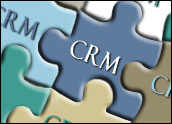 The U.S. Department of Commerce is planning a major upgrade of its customer relationship management capabilities, which is likely to include a multiyear contract opportunity for a cloud-based CRM system. The project underscores the increasing awareness of federal agencies of the potential use of cloud configurations for CRM projects.
One of the major objectives of the Commerce Department project is to foster an enterprise-wide approach to CRM. It wants to develop an ongoing, performance-driven CRM strategy with agency-wide involvement, the department said in an RFI, or request for information, directed to vendors.
Among the specific government objectives detailed: meeting the Obama administration's requirement to give priority to cloud configurations for all information technology requirements; promoting centralized shared services; reducing costs; and integrating the department's previously disparate and isolated IT components.
The Commerce Department and its 12 sub-units currently utilize a variety of CRM systems based on a mixture of consumer off-the-shelf products, Software as a Service offerings, and homegrown custom applications.
Organizations have different missions and funding, and their systems vary greatly in terms of capabilities, features and user adoption, the DoC pointed out in explaining its goals for rationalizing current CRM operations.
Enterprise Strategy Bears Watching
After reviewing the responses to the request for information and considering other factors, the department will determine whether to proceed with a contract request. Such a request could be issued sometime after Oct. 1, 2013, DoC indicated. However, the department did not provide any additional information beyond the RFI process since the program has not yet been formally launched.
The enterprise-wide nature of the Commerce Department effort, targeted to CRM objectives, is still something of a rarity at the federal level — and thus a project to watch.
However, "the DoC's project is not the only enterprise-wide cloud application. For example, the departments of Homeland Security and Agriculture each have initiated cloud-based, department-wide CRM applications, and the Department of Veterans Affairs has a current procurement for a cloud-based CRM solution out, but that is on hold," Angie Petty, senior principal analyst at Deltek, told the E-Commerce Times.
From the perspective of current federal finances, the Commerce Department project is instructive.
"In the face of tight budgets and federal initiatives to use shared services and cloud solutions, Commerce's efforts to consolidate CRM functions and move them to the cloud are timely," Petty said.
Active Vendor Competition
As federal agencies increase their awareness of the potential for CRM projects, vendors continue to vigorously compete for the business. Microsoft, for example, in April presented awards to some of its own clients for astutely deploying the company's products. That event provided the company with an opportunity to publicize the deployment of its Microsoft Dynamics CRM offerings by several agencies, including the U.S. Air Force, the Department of Veterans Affairs, the State Department, and the Agriculture Department.
Also, Webfortis, a Microsoft CRM partner, revealed in March that it would intensify its pursuit of federal projects and install a company representative in Washington.
"Federal government leaders are balancing the reality of significant budget cuts with the need to meet increasing citizen service expectations in this era of digital government," said Greg Myers, Microsoft vice president, U.S. federal government.
"A number of agencies are adopting Microsoft Dynamics CRM to overcome complex challenges, cut costs and modernize legacy IT environments," he added.
Other players aren't sitting still. For example, Deloitte Consulting is enhancing its federal presence by expanding its partnership with Salesforce.com. The firms in May revealed they were launching a joint program aimed at government agencies under which Deloitte would begin demonstrating cloud solutions utilizing Salesforce technology at Deloitte's Federal Innovation Center in Rosslyn, Va., just outside of Washington D.C.
Offerings were to include citizen engagement and eligibility portals, constituent case management, and inbound marketing and social media engagement. The firms also agreed to sponsor a "Federal Innovation Briefing Series" of monthly conferences to discuss government technology trends with thought leaders.
"The Federal Innovation Center affiliation will bring to the public sector the same success we have had with Salesforce.com on the commercial side by bringing additional go-to-market resources and solutions tailored for the federal, state and local government sectors," said Robin Lineberger, chief executive officer, Deloitte Federal Government Services.
The increasing federal interest in cloud-based CRM doesn't mean vendors will have an easy time taking the business.
"The difficulty is the cost of doing business with the federal government. IBM has actually left this market on and off over the years because it got too expensive. Compliance and sales costs tend to make the number of companies competing here a surprisingly short list, as the costs can often exceed, by some magnitude, the related revenues," Rob Enderle, principal analyst, Enderle Group, told the E-Commerce Times.
"The federal market is challenging in many ways, not the least of which is the procurement process," Gregg Bailey, director and federal cloud leader at Deloitte Consulting, told the E-Commerce Times.
"However, this is still an attractive market for most players as is evidenced by the number of companies working to support the federal government. In many cases, the large size of the procurement outweighs the complexity and risk," he added.
"A true pay-by-the-drink cloud offering in almost any domain would be of interest to many federal clients. The market is not quite there yet, and financial models will have to be created to incent both the government and the contractors to move in this direction. As these offerings mature, then we should expect to see more and more participation," Bailey said.
The attraction of cloud-based CRM also indicates a wider interest in using cloud systems for more sophisticated and demanding requirements beyond relatively prosaic purposes.
"Agencies are venturing well beyond email and calendar functions for department-wide implementation of cloud-based SaaS solutions. For example, multiple agencies have been using GSA's cloud-based electronic capital planning system for a few years," Deltek's Petty pointed out.
"The interest in CRM-type work is present in the federal government. As the debate over cloud-based versus traditional CRM continues, many are starting to realize that the question has shifted to when, not if, cloud will be implemented," Bailey said.
Cloud Potential Expanding
"It's a natural evolution for organizations to try out new technologies on a smaller scale and with lower-risk applications or functions, then progress to more mission-critical environments and functions over time," Alex Rosino, a principal research analyst at Deltek, told the E-Commerce Times.
"Vendors should look to expand their existing accounts by porting successful cloud implementations in an office, bureau, or agency to a higher, broader level in the same organization — or using a department-wide implementation of a solution such as email to pave the way for additional department-wide cloud implementations in areas such as CRM, finance or human resources," he said.
"CRM-type packages are used in the federal government with a few different twists. In some cases, this type of software is used in a very traditional way, especially by agencies that have public-facing activities. For example, Fannie Mae needs to keep track of specific customers with outstanding loans," Bailey noted.
"CRM-type software can also be used in less traditional ways, such as case management tools in law enforcement. So with the need for CRM well established and the move toward cloud at a tipping point," he said, "we would expect more and more efforts to be announced in this area."