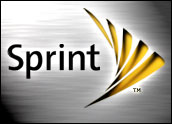 The United States government is delivering a one-two punch to Sprint over the practice of cramming — allowing third parties to place unauthorized charges on customers' bills.
The Consumer Finance Protection Bureau on Thursday filed a civil suit against Sprint over the issue.
Meanwhile, the Federal Communications Commission reportedly is planning to hit Sprint with a US$105 million fine.
Coordination between the government agencies "is not atypical," said David Reiss, professor of law at the Brooklyn Law School.
"Frequently federal government agencies coordinate their actions for better results," he told the E-Commerce Times.
It's possible that the FCC was negotiating with Sprint prior to the CFPB taking action, suggested Robert Jaworsky, a partner at ReedSmith.
"I doubt the FCC will take any action while this lawsuit is pending," he told the E-Commerce Times.
The CFPB's Allegations
Sprint charged wireless customers for unauthorized third-party services from 2004 through 2013, costing them millions of dollars each year, by creating a billing and payment system that provided third parties with unfettered access to its customers' accounts, according to the CFPB complaint.
Sprint automatically enrolled customers in this billing system without their knowledge or consent, and many customers were unaware of the unauthorized charges, the bureau maintains.
Sprint continued to operate its system despite numerous red flags, including high refund rates, along with complaints from customers, law enforcement agencies and consumer groups, the CFPB claims. The carrier retained 40 percent of the gross revenue collected for the third-party charges, totaling "hundreds of millions of dollars."
Sprint took advantage of its customers, treated them unfairly in various ways, mishandled or ignored complaints about the unauthorized charges, and didn't track them, said CFPB director Robert Cordray.
Sprint refused to provide refunds to some customers, instead telling them how to block future third-party charges, he added — and sometimes it referred victims back to the scammers themselves.
On the Side of the Angels
"We are disappointed that the CFPB has decided to target Sprint on this issue, and we strongly disagree with its characterization of our business practices," Sprint spokesperson Stephanie Vinge Walsh told the E-Commerce Times.
"Sprint took considerable steps to protect wireless customers from unauthorized third-party billing and is an industry leader in proactively preventing unauthorized charges," she claimed.
"We recognize this is an important issue for our customers, and we consistently have encouraged any customers who think they may have incurred an unauthorized third-party charge on their phone bill to contact Sprint to resolve the issue," said Vinge.
Sprint vetted each company seeking to bill its customers, and Its billing safeguards "align with the government's own recommendations," she maintained.
Assessing the CFPB's Suit
The bureau's claims are "simply allegations" and the issue will be decided in court, said ReedSmith's Jaworsky.
"Regardless of the outcome of the lawsuit, if it has the effect of persuading Sprint to conduct a review of how it's handling this kind of transaction, that could result in benefits to consumers," he remarked.
"The CFPB is more than just a watchdog," said Greg McBride, chief financial analyst at Bankrate.com. "It's a watchdog that bites."
The CFPB's "willingness to exact sharp penalties and their penchant for enforcement is a huge deterrent" to continued misbehavior on the part of companies, McBride told the E-Commerce Times.
"When the penalties for bad behavior go up, it doesn't mean bad behavior doesn't happen," he pointed out, "it just means there's a higher price for it that any nefarious actor will have to be aware of — and that's good for consumers."
Consumers can protect themselves by checking their bills and challenging every unexpected charge, no matter how small, McBride advised, noting that "you can steal two bucks from 1 million people more easily than you can steal $2 million from one person."