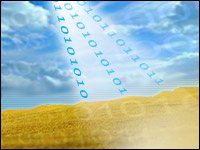 U.S. government agencies have faced significant obstacles in meeting a federal mandate designed to foster the use of cloud technologies, but those challenges are unlikely to derail federal adoption of the technology, and there are indications that cloud deployments will accelerate at a much faster rate over the next few years.
Through the Office of Management and Budget, the White House three years ago issued a requirement that federal agencies give priority to cloud-based technologies in future IT projects. In fact, under the Cloud First policy, agencies were tasked with implementing some cloud migrations by the end of 2012. Assessments of progress to date in meeting the OMB's goal differ, but they generally agree that federal agencies will sharply increase their commitments to cloud technology over the next several years.
Cost Savings Motivate Adoption
Federal agencies are experiencing growing pains as they seek to comply with the Cloud First mandate, Accenture found in a just-released study. The firm surveyed 286 federal executives in a broad range of functions including management, finance and acquisitions, as well as information technology.
Cost savings and budget reductions have been the primary drivers behind federal cloud adoption. However, many agencies have yet to move a substantial portion of their services to the cloud. Just 10 percent have migrated more than half of their IT portfolio to the cloud, according to the survey, which was cosponsored by the Government Business Council.
"The cloud is not appropriate for many federal IT operations, but there is still a huge potential for the technology," Annette Rippert, managing director at Accenture Federal Services, told the E-Commerce Times.
A glimpse of that potential was revealed in a November 2013 report on federal cloud spending by Deltek. The pace of adoption may be slower than many anticipated, but the overall size of federal IT operations is such that in fiscal 2013 agencies spent US$2.3 billion on cloud deployments, Deltek reported.
The challenges agencies face in developing cloud installations are likely to continue for some time, the Accenture survey revealed. For example, 35 percent of respondents either agreed or strongly agreed that lengthy federal procurement procedures hinder cloud adoption. Maintaining data security with cloud deployments was still a major concern.
Commitments to legacy IT systems remained an impediment to pursuing cloud platforms. In addition, more than two thirds of respondents said their agencies lacked the necessary skilled staff to execute cloud strategies, and 30 percent said they would need to hire between 11 and 20 new employees for cloud deployments.
The deliberative approach in pursuing cloud technology is understandable, according to Rippert.
"These are complex projects, and it is our impression that the agencies are being very thoughtful in their approach," she said.
Federal agency early adopters have faced a gauntlet of hurdles in migrating parts of their operations to the cloud, suggests a recent MeriTalk report that focuses on the benefits resulting from federal cloud investments.
"Those who adopted early found they had a lot of work to do," concludes the report.
Managers who guided these initial cloud efforts "found that they had a lot of questions, and not many examples to follow, since few agencies had gone into these [uncharted] waters before them," says the report, which was supported by Amazon and Google.
Benefits and Challenges in Perspective
"Without question, there has been enormous hype over the benefits of cloud computing," observes the MeriTalk report.
It's also true that the FUD — fear, uncertainty and doubt — about off-premises computing has been blown dramatically out of proportion, it continues.
Fifteen federal IT executives documented cloud installation success stories in the MeriTalk study. They also reported on the problems they faced.
Overall, the benefits of a properly designed cloud deployment far outweigh the challenges involved, the report concludes.
"Cloud computing certainly offers agencies both significant cost savings and a more predictable cost model," said Steve O'Keeffe, founder of MeriTalk.
Among the examples of productive cloud deployments cited by MeriTalk:
U.S. Department of Agriculture: The department, with just over 100,000 employees, uses a public cloud platform for email, but also operates its own internal private cloud strategically augmented by vendor offerings. Cost savings amounted to $75 million in the first three years of operation and were on track to reach $200 million eventually.
Bureau of Alcohol, Tobacco, Firearms and Explosives: Cloud platforms don't have to be implemented at huge agencies such as USDA to be productive. At ATF, with just 4,700 employees, moving email to the cloud resulted in savings of about $1 million annually.
The Recovery Accountability and Transparency Board: The tiny RATB, a nonpartisan, nonpolitical agency created by the Recovery Act of 2009 to track stimulus spending, migrated to Infrastructure as a Service on a public cloud that resulted in direct savings of $854,800 in two years.
While many federal cloud projects have been fairly modest in scope, a few have been more ambitious.
"Some agencies are extending cloud for more complex applications and mission-supporting activities," O'Keeffe noted.
"In some places, federal agency cloud innovation vastly outpaces many commercial organizations," he told the E-Commerce Times, citing the Food and Drug Administration and the National Aeronautics and Space Administration as leaders on such projects.
The jump-start technique of the White House cloud mandate served at least to create an awareness of the technology among federal agencies and to generate some early applications. The subsequent gradual pace of deployment appears to be part of a normal evolutionary process.
"Federal agencies are learning how to cope with the challenges of cloud adoption. We believe that on the continuum of technology implementation, the federal government falls in the middle of the spectrum in a phase of partial adoption," Angie Petty, senior principal analyst at Deltek, told the E-Commerce Times.
Federal agencies are ramping up their investments in key "transformative" IT solutions that include cloud computing, data center consolidation, Big Data, and mobility — sometimes combining elements of these technologies, Deltek noted in a report issued in November.
To some degree, that observation reinforces Rippert's view that cloud adoption can be a complex undertaking. Integrating several technologies that include cloud components can be even more time-consuming than pursuing a project that focuses on a single technology.
"According to our research, agencies have several years to go before they reach what would be considered full adoption of cloud technology," Petty said. Despite the gradual pace of deployments to date,"most agencies are still planning to increase the use of cloud computing."