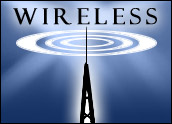 U.S. government agencies are moving briskly into the mobile era, spurred by the fast pace of technological change. The scope of the federal mobile market is broad-based, and to some degree depends upon what is meant by such terms as "wireless," "mobility" and "digital."
The parameters of that market are coming into focus, with federal agencies having created a track record of procurement in mobility ventures over the past few years. Agencies in 2012 spent nearly US$5 billion on various components of mobile technologies, according to a recent estimate from IDC Government Insights.
One characteristic of federal mobile growth is that unlike large IT projects originating exclusively in the top management councils of government agencies, mobile implementations are being spurred from the bottom up.
"While government offices are helping accelerate the mobile migration via things like the federal government's Digital Government Strategy, it's really the end users who are stoking the expansion," said Shawn McCarthy, research director at IDC Government Insights.
A Fluid Market Environment
Opportunities in the federal mobility market will remain strong for major telecom and device providers, but the marketing environment is fluid. Federal agencies are using a variety of procurement strategies, making it imperative for providers to keep tabs on various acquisition approaches.
Federal procurements also may leave room for alternatives to the big name device suppliers. In addition, a niche market appears to be developing for companies providing integration, consulting and implementation services.
The nature of mobile IT presents some hurdles in assessing government investments. It appears that investments in mobile technology at all levels combined will remain robust for another several years or so, but will then moderate, according to the IDC report, which encompasses state, local and federal spending.
To track federal spending, IDC utilized data from the Office of Management — noting, however, that since mobile investments often are included as components of broader projects, data gathering requires the use of additional sources, including surveys.
Within these research limitations, however, IDC determined that combined federal civilian and defense spending for mobile hardware — smartphones, tablets, and e-readers — amounted to $1.97 billion in 2012, and that such hardware investments would reach $2.38 billion in 2017. Smartphone spending accounted for more than 90 percent of hardware device investments in 2012, and it is projected to maintain that level in 2017.
In 2014, combined local, state and federal government spending for wireless voice services will reach $3.8 billion, IDC predicted. The federal civilian share of the total will be $1.33 billion (35 percent), while the federal defense portion will amount to $1.17 billion (31.7 percent). For wireless data services, U.S. government spending at all levels should amount to $5.7 billion in 2014. Of that, federal civilian spending will be nearly $2 billion (35 percent), while the federal defense portion will amount to $1.86 billion.
The IDC report includes an estimate of combined federal state and local government wireless spending in 2017. Due to the fluid situation in wireless, as well as data-gathering needs, IDC did not provide any breakout by component, and the organization intends to build a five-year forecast eventually. However, an approximate picture for 2017 could be based on the percentage allocations for 2014.
In that case, federal civilian wireless voice spending in 2017 would amount to about $1 billion, while the defense share would be $900 million. For wireless data, the 2017 spending level for federal civilian agencies would be $2.5 billion, while the federal defense component would be about $2.3 billion.
Another important area for federal mobile program implementation will be applications management. Effective mobile programs require much more than just handing out smartphones or tablets to employees. Applications related to general functions — as well as to specific tasks related to agency missions, security requirements and even cellphone tower coverage — need to be coordinated throughout an agency by utilizing Mobile Enterprise Application Platforms, or MEAPs.
"That's why we emphasize the need for agencies to operate with an enterprise approach to mobility," McCarthy said.
"We expect MEAPs, and associated management solutions, to be one of the faster-growing areas within the realm of mobile solutions," he added. Spending by federal civilian and defense agencies for MEAP purposes amounted to $44.9 million in 2012, and that will grow to $108.4 million annually by 2017, according to IDC.
Transformational Processes
Mobile technology will be one of four "transformative" areas for future federal IT investments, according to a recent market report from Deltek. As a result of the convergence of mobility-related investments with other federal IT programs, Deltek has not yet offered any specific estimates of future federal mobile or wireless spending.
"Federal data doesn't give us a clear distinction between types of communications services, so segregating mobile is difficult," Deniece Peterson, director of federal industry analysis at Deltek, told the E-Commerce Times.
That said, Deltek's October 2013 analysis of the federal budget and personnel environment points to significant future spending in the mobile sector.
"The federal workforce is flat and starting to decline, so agencies have to get the most out of every employee, and it's generally been accepted that providing mobile tools is a major way to do that. In terms of a saturation point, I don't see that happening anytime soon," Peterson said.
In 2012, federal agencies obligated $723 million among four vendors for mobile service and device contracts covering multiple years, Deltek reported. Verizon led the group with $412 million of obligations, followed by AT&T at $171 million, Sprint at $120 million and T-Mobile USA at $20 million.
Then, in 2013, the General Services Administration set a multiyear Blanket Purchase Agreement, or BPA, with AT&T, T-Mobile, Sprint and Verizon-CELLCO. As of November 2013, two of the four vendors had received contracts, with AT&T's award valued at $226 million and T-Mobile's at $81 million, Deltek reported.
Big and Small Opportunities
Contracts for mobile services tumbling out of the federal government in the $100 million and more range naturally get attention. However, smaller contracts — and smaller firms — have been getting a piece of the action as well, and likely will continue to do so.
In January, the U.S. Department of Agriculture awarded a $20 million contract to DMI for a broad-based enterprise mobile solutions program that will enable rapid expansion to support more than 100,000 devices.
Also in January, WidePoint, through its subsidiary iSYS, obtained mobile communications management contracts with two agencies: the Centers for Disease Control and Prevention, and the Federal Communications Commission. In each case, iSYS will provide wireless management solutions for all mobile devices and services. The CDC contract was valued at $1.8 million, but no value was reported for the FCC award.
"With all current indicators, the federal government is extremely committed to mobility," said Deltek's Peterson.
The Federal Buzz: FBI Contracts, NIST Comments
FBI Sets Small Business Contracts: The Federal Bureau of Investigation has selected 19 small business firms to participate in a five year Blanket Purchase Agreement contract with a potential value for all firms combined of $400 million. Under the BPA, the FBI will assign task order contracts to the companies covering one or more of 15 functions, including software and hardware deployments, operations and maintenance, infrastructure, data centers, network engineering, enterprise IT and smartphone service.
"Each awardee has an established team including subcontractors or Contractor Team Arrangement partners that cover a cross-section of the functional categories," Mehul Sanghani, CEO of Octo Consulting Group, told the E-Commerce Times.
Octo Consulting was one of the selected contractors. The procurement was conducted through the agency's Office of Small and Disadvantaged Business Utilization and the Information Technology Contracts Unit.
"The contract is a testament to the FBI's focus, efforts and commitment toward being inclusive with the small business community," Sanghani said.
NIST Seeks Industry Input: The National Institute of Standards and Technology is seeking public comment from industry, academic and government sources regarding the agency's draft report on its cryptographic standards development process. NIST is responsible for developing standards, guidelines, tools and metrics to protect non-national security federal information systems. Comments are due by April 18, 2014.