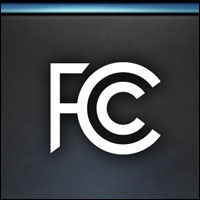 The United States Federal Communications Commission on Tuesday announced that Smart City Holdings had agreed to pay a US$750,000 fine to settle allegations that it blocked personal mobile hotspots in several convention centers, forcing exhibitors and attendees to use its services instead, at $80 a day.
Blocking FCC-approved WiFi connections is "patently unlawful," remarked Travis LeBlanc, chief of the commission's enforcement bureau.
Personal WiFi hotspots "should not be viewed as a commercial rival to Smart City or hotel WiFi operators' own WiFi or fixed Internet access," said Sue Rudd, a research director at Strategy Analytics.
Personal hotspots "really act as access concentrators to share existing Internet connections," Rudd told the E-commerce Times, and they "don't provide a commercial alternative."
The FCC did not find that Smart City violated any laws, and the company did not admit any liability, said spokesperson Amanda Shipley.
Chain of Events
The FCC last year received an informal complaint from a company providing equipment that lets users establish hotspots. The complaint alleged that Smart City used deauthentication frames to prevent the provider's customers from using its equipment at several venues where Smart City operates or manages WiFi access.
The blocking occurred at convention centers in Cincinnati and Columbus, Ohio; Indianapolis, Indiana; Orlando, Florida; and Phoenix, Arizona.
Smart City automatically transmitted the frames to prevent WiFi users whose devices produced signals above a preset power level from establishing or maintaining their own WiFi networks at its access points, the company explained in response to the FCC's letters of inquiry.
Smart City submitted no evidence that the blocking occurred in response to a specific security threat to its network or the users of its network, the FCC noted.
The inquiry was conducted in October, and Smart City instructed its WiFi network managers to stop deauthentication practices in October as well.
Smart City's Defense
"Significantly less than 1 percent" of all devices were deauthenticated, spokeperson Shipley told the E-Commerce Times, and the technologies the company employed were widely used by major convention centers across the globe, as well as by many U.S. federal agencies.
Further, Smart City had no prior notice that the FCC considered the use of this "standardized, available, out-of-the-box" technology to be a violation of its rules.
However, Smart City bills itself as the largest independent provider of managed network services to the convention and trade show industry and it could reasonably be expected to be familiar with the laws against blocking or jamming radio communications.
Smart City "invested in their own proprietary networks and hoped to profit from their systems, but blocking people from legally using their phones and access to cellular networks they already pay for isn't just illegal — it's deeply stupid," said Charles King, principal analyst at Pund-IT.
"The negative PR Smart City is receiving is far more hurtful than the FCC fine," he told the E-Commerce Times.
The Lovely Lure of Lucre
Smart City isn't the first to jam consumer devices. The Marriott hotel chain last year agreed to pay $600,000 to resolve an FCC investigation into charges it had disabled consumer WiFi networks at the Gaylord Opryland Hotel and Convention Center in Nashville, Tennessee.
"We're in one of those awkward transitional periods where personal technologies are quickly replacing profitable services, in much the same way that cellphones largely killed off the demand for pay phones," King pointed out. "That process is obviously painful for businesses that invested in those faltering services."