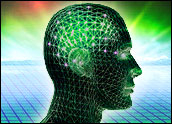 FCC Draws mHealth Road Map, Part 1
The U.S. government's efforts to advance health technology include work taking place at two obvious agencies: the Department of Health and Human Services, and the Department of Veterans Affairs.
However, an unlikely player in the healthcare arena has emerged — the Federal Communications Commission (FCC), which finds itself at the center of the mobile health, or mHealth, sector, which involves a broad range of health associated e-commerce, also referred to as telemedicine and e-care.
For vendors of mHealth products and services, including medical device makers, plus hardware, software and IT providers, FCC authorization has become a critical gateway function for bringing new offerings to market.
That market could be huge, with spending in the sector forecast at US$6.5 billion in the U.S. and Canada by 2017, according to GSMA, an international organization representing mobile operators, originally formed as Group Speciale Mobile.
Mobile Mandate
The FCC's role in mHealth stems from its mandate for protecting public radio frequencies and for allocating telecom resources.
After taking some piecemeal steps in facilitating mHealth, the commission asserted its future involvement in the sector in late September with its endorsement of a comprehensive plan to advance mHealth adoption.
The FCC acted in response to a task force report by a group of e-commerce and telecom specialists that issued a broad set of recommendations for agency action. The task force itself evolved from a health care summit conducted by the FCC last June.
Goal: Routine Use of Mobile Health
"I am challenging public- and private-sector leaders to work together to achieve the goal of making the use of mHealth technology a routine medical best practice within five years," FCC chairman Julius Genachowski said during a recent discussion of the report.
The task force asked the FCC to step up activities that would facilitate mHealth, including improving telemedicine in rural areas and providing vendors and health care providers greater radio frequency access for testing mHealth devices and services. In response, Genachowski said the FCC would embark on several major initiatives, including the following:
Rural areas: Take action by year end to "comprehensively reform and modernize" the FCC's existing rural healthcare program. A major step would be allowing networks of hospitals and healthcare facilities to jointly apply for program funds to boost broadband capacity and to advance the use of electronic health records. The FCC will pursue the collection of more data on broadband and telehealth to enable better targeting of program support.
Industry testing: The FCC will move to streamline its experimental licensing rules to promote and encourage the creation of wireless health "test beds" to permit easier testing of mHealth offerings. Evaluating innovative wireless healthcare devices and programs is complex and expensive, "in part due to the scarcity of complete wireless test environments and expertise," the task force said. Allocating frequencies for that purpose will enable commercial entities to form their own wireless test beds and publicly share their results.
International cooperation: The FCC will contact its counterparts in other countries to encourage them to make spectrum available for Medical Body Area Networks (MBANs), low-power wideband networks consisting of multiple body-worn sensors that transmit a variety of patient data to a control device. MBAN devices free patients from cables that tether them to their hospital bed. The commission will also seek international spectrum harmonization to allow for medically safe cross-border patient travel and better economies of scale for device makers.
Outreach: The FCC will execute a healthcare stakeholder program to promote greater collaboration between the FCC and the healthcare sector on policies dealing with communications and health.
Point Person: The commission will appoint a permanent FCC healthcare director, a position that will function as the central point of contact to external groups on all health-related issues.
Health sector response to the FCC's recent commitments to mHealth advancement have been generally favorable, but with some caveats on the implementation of the program.
A Marketing Plus for Providers
"All of the FCC's actions are important and helpful to the industry. We applaud the commitment to modernizing the rural health program by boosting interoperability through electronic health records," Jennifer Covich Bordenick, chief executive officer of the eHealth Initiaitve, told the E-Commerce Times. "Many times, patients in rural areas do not have sufficient access to healthcare providers. Fortunately, research shows that the majority of patients, including those who come from disadvantaged populations and rural populations often have access to a mobile device or smartphone. These patients have the necessary tools at their fingertips to help manage their care more effectively," she said.
"We are encouraged by the FCC, especially in rural community program, which could be a huge advance," Gary Capistrant, senior director for public policy at the American Telemedicine Association, told the E-Commerce Times. "But the details are worth watching. So far the funding for has been far less than the allocation, and the commission has gotten overly involved in the execution. It should really be streamlined and operated in block grant fashion and let the recipients have flexibility in the implementation," he said.
Another plus was FCC's initiative for allocating sufficient spectrum so that mHealth providers and device makers can set up their own testing activities to reasonably mimic real world applications. "It is also critical that the FCC streamline the experimental licensing rules to promote and encourage test beds. In order for mHealth to advance, we have to be able to experiment and test innovations," said Bordenick.
The evolution of U.S. vendors and health providers as global leaders in mHealth is "not inevitable," Genachowski also noted, and a goal of the FCC is to facilitate such leadership status.
"That's not an aspect that comes naturally to a regulatory agency, but it's helpful," said Capistrant.
"The rules and regulations the FCC puts in place could have a significant impact on the industry. It is difficult to read the tea leaves right now, but it is my hope that the FCC will work as a catalyst for the widespread use of mHealth," Bordenick said. "The outreach plan could be critical for vendors and medical device manufacturers. There is not a lot of knowledge about FCC opportunities and procedures. Getting connected to the industry and educating them will be mutually beneficial and crucial for success," she said
"The FCC is taking the right course here because it has the personnel and resources to advance mHealth, such as working with the Health and Human Services department on electronic medical records and helping the sector in other areas," Douglas Trauner, CEO of Health Anayltic Services and a co-director of the task force, told the E-Commerce Times. "One key will be making sure the commission acts on appointing a medical director to coordinate mHealth activities. To date, there hasn't been anybody there at the FCC who has that specialty to keep the momentum going," he said.
"We appreciate the central role the FCC plays in enabling new healthcare technologies that rely on wireless communications and broadband connectivity," said Robert Jarrin, senior director of government affairs for Qualcomm, and one of task force leaders.