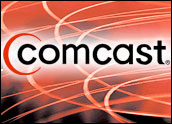 Comcast has lied about how and why it blocks peer-to-peer (P2P) Internet traffic, and may be lying in its promise to stop some of its practices by year end, Federal Communications Commission Chairman Kevin Martin said during a hearing held by a Senate committee on the future of the Internet.
The FCC should heighten scrutiny of Comcast's practices, he said, adding that the FCC doesn't need new Net neutrality legislation in order to tighten the screws on Internet service providers who block traffic.
Comcast is not alone in blocking traffic, although one survey suggests that it's among the most active ISPs in doing so.
However, critics say the real problem is not the bandwidth hogs; but rather it's Comcast's antiquated infrastructure that will be unable to cope with rich Internet applications.
The Root of the Problem
Users who download large files — often movies — using P2P technologies such as Pando and BitTorrent are consuming far more bandwidth than other users, and that's where the problem lies, according to Comcast.
Its solution has been to block such traffic when the network is congested in order to let other users have access to the Internet.
It's the way Comcast does this that angers people: "They use false reset packets, which are nonstandard and are a sneaky way to manage bandwidth," Derek Turner, research director at Free Press, a national nonprofit organization whose goal is to reform the media, told TechNewsWorld.
This behavior "also introduces anticompetitive issues in that companies like Vuze are distributing video content through P2P and that's Comcast's business," Turner added.
False reset packets artificially interrupt network connections; Vuze is a Palo Alto online entertainment distributor that has filed complaints against Comcast with the FCC.
What Martin Said
Testifying before the Senate Commerce, Science and Transportation Committee, Martin said Comcast blocked the P2P traffic of BitTorrent users even when networks weren't congested. Furthermore, testimony before the FCC showed the equipment used was deployed over a wide geographic area and isn't even capable of knowing when any one part of the network is congested.
In other words, Comcast's approach was the equivalent of using a sledgehammer to kill a fly.
The FCC is investigating Comcast's network management practices and has held two hearings about the complaints, Martin said, adding that the FCC has the power to enforce its four broad principles on broadband Internet management and doesn't need Congress to pass new laws to enforce net neutrality.
Comcast's defense: It's slowing P2P traffic only in a limited setting, and its approach is a reasonable choice.
Define 'Reasonable'
That claim of reasonableness doesn't sit well with Free Press: "Comcast advertises its service as unlimited, but there is an invisible cap, and I'd say Comcast could deal with things better by first talking to the users and, second, setting a very high monthly cap for data and charging a high rate for users who go over that," Turner said.
"It's wrong to completely disrupt a file distribution system like BitTorrent and affect users who are not using this for commercial purposes," he added.
Comcast — the Baddest Boy
A survey by Vuze of network interruptions caused by reset messages showed Comcast took six of the top 10 places on the list of leading offenders.
Vuze conducted the survey using a software plug-in for its Vuze Platform application that monitors all potential network interruptions caused by reset messages.
It rolled out the plug-in in January, and to date, a total of 8,000 users around the world have installed it and amassed more than 1 million hours of data relating to 1,200 Autonomous System Numbers (ASNs), according to Vuze. An ASN is a unique identifier for individual Internet Protocol (IP) networks and routers.
Of the 1,200 ASNs listed in the findings and ranked by the median reset rate following a network interruption, Comcast takes the first three places, and the fifth, sixth and 10th places as well. Cogeco is fourth, Emirates Internet seventh, Cablevision eighth and Telecommunicacoes de Santa Catarina SA ninth.
The median reset rate was calculated by dividing the total number of resets for an ASN by the total number of attempted network connections to get a ratio of uninterrupted transmissions.
Vuze's Reaction
"We offered the Vuze Plug-In to our community in the hopes of gathering data that would advance the traffic throttling debate, and help ensure that the public discussion is informed by facts," Vuze CEO Gilles BianRosa told TechNewsWorld. "While we knew the results would not answer all outstanding questions, we hoped they would shed some light on the scope of the problem and spark additional, more specific inquires of network management practices."
They sure did: While admitting that the results are far from conclusive, they "appear to show that customers in certain service areas are experiencing disproportionately high reset rates compared to customers in other service areas. While we know that reset messages naturally occur in ISP networks, we believe that the discrepancies we found at least justify directing fair questions to particular ISPs about their network management practices," BianRosa said.
The Way of the Dinosaur
As new and richer Internet applications debut, they are forcing cable companies inexorably into extinction unless they are prepared to spend money hand over fist.
"Cable companies are the worst offenders because they have the most congestion problems in the last mile," Turner said in referring to the Vuze report. For example, Verizon's FiOS (Fiber Optic Service), which runs fiber to the user premises, "shares 2.4G-bit technology to maybe 40 users, whereas Comcast shares 40 Mbps (megabits per second) through a neighborhood of maybe two thousand users," he explained.
Comcast's problems will only increase "as streaming video and other rich applications come online" because of technical problems — cable has a ceiling on upload capacity, and the frequency used is prone to interference, Turner added.
The future of the Internet — streaming content and high-definition content — competes with Comcast's business model, and it will have to invest substantially to upgrade its infrastructure.
However, "Wall Street doesn't want to hear that," Turner said. "When Verizon announced they wanted to invest in FiOS a few years ago, their stock took a big hit. Cable is facing a bleak future."