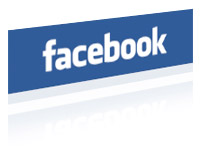 Clickbaiting may soon come to an end on Facebook, which has launched an effort to deal with the problem.
Posts with clickbait headlines get higher placement in News Feeds — but 80 percent of the time, users prefer headlines that help them decide whether they want to read a full article before having to click through, a Facebook survey indicated.
"Over time, stories with clickbait headlines can drown out content from friends and pages that people really care about," wrote Facebook Research Scientist Khalid El-Arini and Product Specialist Joyce Tang.
Upworthy is one site that's notorious for creating clickbait headlines.
"This is actually the first time I've seen Facebook introduce something and I didn't cringe," Jim McGregor, principal analyst at Tirias Research.
"If nothing else, [it shows] Facebook is listening to its users and trying to make its site more useful, and is applying some policies to certain types of posts," he told the E-Commerce Times.
What Facebook Will Do
Facebook will monitor how long people spend reading an article away from its site in order to determine whether an article is clickbait. That will determine the News Feed ranking of stories with links in them.
"If they click through to a link and then come straight back to Facebook, it suggests that they didn't find something that they wanted," El-Arini and Tang wrote.
"Most Facebook users will appreciate the change, but this obviously takes away some of the creative tactics that some publishers have been exploiting," McGregor remarked. "When you see tactics like clickbaiting, you also have to question the credibility of the news source."
Concomitantly, Facebook also will clamp down on stories showing links shared in captions or status updates — again because it's found that people often prefer to click on links that are displayed in the link format.
The link format shows additional information associated with the link, such as the beginning of the article, which helps people decide whether or not to click through. It also makes it easier for users to click through on mobile devices.
Eyeballs on the User!
Facebook's references to surveying users, along with its plan to monitor how long users spend away from its site reading articles after clicking on links, may raise the hackles of those who are still smarting over its massive manipulation of users reported in June.
No further information was disclosed about the surveys, and Facebook has not indicated whether it will seek users' permission to monitor their reading habits.
"A Facebook spokesperson won't be available for an interview on this," Jordan Crary of Facebook's PR agency Outcast told the E-Commerce Times.
Money Talks
Clickbaiting may be irritating to readers, but perhaps the real driver behind Facebook's actions is the potential loss of advertising dollars.
The practice is "a large nuisance for online marketers as it numbs consumers and results in lower click-through rates across the board," Larry Chiagouris, a professor of marketing at Pace University, told the E-Commerce Times. "Any decline in click-through rates has the potential to negatively impact Facebook revenue."
Facebook is making big bucks online — advertisers worldwide will spend more than US$545 billion this year, eMarketer predicted.
That spending will be driven by steady increases in online and mobile advertising. The latter will increase nearly 85 percent this year to hit nearly $33 billion.
Facebook is expected to increase its global market share from about 6 percent to 8 percent this year, eMarketer forecast, and it is banking heavily on mobile ads.
Facebook is expected to take more than 22 percent of the global mobile ad market this year, compared with 18 percent last year, according eMarketer.
"Advertisers who engage in a real conversation with consumers through content that is clear and not deceptive will find these changes to be appealing," said Chiagouris, "and more of them will be drawn to Facebook."