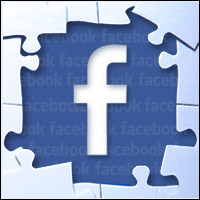 Facebook for months has been talking with multiple news organizations about hosting their content on its network, rather than linking to their websites, according to The New York Times.
No deal has been finalized, but BuzzFeed and National Geographic are among the first likely partners — along with The New York Times itself, the paper said.
A New Face
The move to Facebook may not be strictly necessary for media brands as strong as the Times, BuzzFeed and National Geographic, but they may be interested in negotiating with Facebook now because they understand change is inevitable, and they would rather be on the vanguard than bringing up the rear.
Small and mid-size news organizations likely would feel the biggest strain if they chose to resist direct publication of their content on Facebook — assuming they were given the chance to do so. However, they also would stand to realize the largest gains. Considering the lure of larger ad revenues, many may make the jump as soon as they can.
Facebook can be likened to Kroehner Service International, a fictional holding company on the HBO series Six Feet Under, according to Tom Webster, vice president of strategy and marketing at Edison Research. In the show, Kroehner is trying to acquire and consolidate local funeral homes.
"You can hold out — you can tout localism and editorial standards," Webster told the E-Commerce Times.
However, "once the other funeral parlors in the neighborhood sell out and costs are controlled, it suddenly becomes financially very difficult to stay in business," he explained, "when the other funeral parlors are operating more cheaply and gradually just become feeders to Kroehner."
There could be a marked change in the identities of the news organizations that begin to count on Facebook to host their content and the traffic to their own properties goes south, according to Webster.
What were once independent news publications may turn to bands of freelancers who might just cut out the middlemen — their former publications — and report directly to Facebook, he suggested.
"There is an upside to this, which is that local and niche journalism survives," said Webster.
"The downside is that it survives only under the largesse of Facebook," he continued, "and if your content — no matter how important it may be — doesn't generate clicks, then it's gone, along with the revenues that might have supported it."
At Face Value
For Facebook, it would be an all-around victory to round up news organizations and serve up their content directly from its site, said Eric Kavanagh, CEO of Bloor Group.
"This would only be good news for Facebook, as they would further dominate Web usage, essentially throwing down the gauntlet to major Web players like Google, Yahoo, AOL and, especially, LinkedIn," he told the E-Commerce Times.
It also would be worthwhile because of the power Facebook would gain. News organizations that have been struggling to monetize their content may find signing on with the network to be more lucrative, Kavanagh suggested, at least in the short term.
"The real key revolves around what kinds of deals media companies get, knowing full well that Facebook can easily change its mind," he said.
Analytics is another big issue for news organizations considering even a partial move to Facebook, according to Kavanagh. News publications will have to decide if they can trust Facebook to provide sure-fire measures for tracking their content's impressions and engagement, along with sharing those granular details with them.
The power such deals could give Facebook extends beyond the amount of control partner organizations might be ceding.
Facebook would be wise to put profits over politics, Kavanagh said, but he noted there's a "zero-percent chance of politics not being involved in some way."
On the other hand, an arrangement such as the one reported by the Times almost certainly would be controlled by profit, with politics unlikely to play a significant role, said Edison Research's Webster.
"This does have troublesome implications, though," he added. "I don't look forward to the kinds of clickbait headlines and stories that these newly slimmed media companies may have to generate to survive."