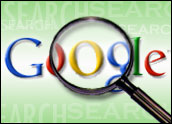 Marie Antoinette may not have been too far off the mark when she intoned the immortal line, "Let them eat cake." When it comes to the right to be forgotten, it seems Europeans want both to have their cake and eat it.
Europeans are up in arms over Google's having deleted links to various BBC and Guardian stories from search results in Europe.
Google's deletion of particular links was part of a backroom campaign to get the law changed in Europe, the Register claimed.
Google last week deleted links to a BBC News blog post about former Merrill Lynch chairman Stan O'Neal, who was blamed for triggering the subprime loan mess in 2007, and to a disgraced Scottish soccer referee.
"First we had concerns about privacy, now we have concerns about censorship," Jim McGregor, principal analyst at Tirias Research, told the E-Commerce Times.
"While I do believe that Google thinks the legislation is foolish, I do not believe its actions are intended to play games," he continued.
The Imbroglio's Origin
The European Court of Justice, the EU's highest court in matters of European Law, in May issued a preliminary ruling that says, in essence, that Google must accede to requests to be forgotten, when appropriate.
The issue kicked off with a complaint filed by Spanish national Costeja Gonzalez with the Spanish national data protection agency AEPD in March 2010 against newspaper publisher La Vanguardia Ediciones, Google Spain and Google.
Gonzalez asked for the deletion of links to an announcement of an auction of his property to recover unpaid social security taxes, which was published in a 1998 edition of a La Vanguardia newspaper. The matter had been settled and the links were irrelevant, he contended.
The AEPD rejected his complaint against La Vanguardia but upheld it against Google Spain and Google. When they filed appeals, the AEPD sought guidance from the ECJ on how to interpret EU Directive 95/46.
The ECJ ruled that searching for, indexing and delivering data as a series of ranked results is processing of personal data. The search engine operator is the controller of that data processing, and it must remove links to comply with the right of the subject of that data to object and the subject's rights under Articles 7 and 8 of the European Union's Charter of Fundamental Rights.
Why Europeans Are Miffed
Some in the EU believe Google is rebelling against the law by responding promptly to some requests.
Perhaps they have a point: "Google seems to be behaving like a kid who, when ordered to clean his room, turns on a garden hose to do so to show up his parents," Rob Enderle, principal analyst at the Enderle Group, told the E-Commerce Times.
Critics point out that Google can refer the requests to each EU member state's national data protection authority for guidance instead of deleting the links itself.
Acquiescing to each and every link might be a boon for criminals and others who committed wrongdoing, they contend.
In the wake of the ECJ's preliminary ruling, a disgraced politician, a pedophile and a doctor who received negative ratings were among those filing requests to Google to remove links to information published about them.
Of the Law and Asses
Links are removed only from Google search results in the EU — they still appear in Google's U.S. search results, which means removal requests don't have any real effect.
Still, one could argue that the right to be forgotten leads to censorship.
"Efforts to do right for people's privacy can have some unintended consequences with regard to the open Internet, in this case," Timothy Karr, senior director of strategy at Free Press, told the E-Commerce Times.
The "very real privacy problems on the Internet" should be addressed by policy, Karr said, but "the challenge here is writing the right laws instead of laws that result in potential censorship."