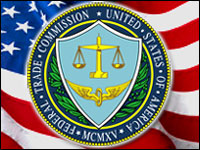 The Electronic Privacy Information Center (EPIC) has written to the Federal Trade Commission (FTC) to look into new features in Google's search engine.
"We've asked the FTC, as part of its investigation for possible antitrust violations, whether changes in Google search constitute an antitrust violation and … violate the consent order Google recently signed with the FTC which includes new privacy safeguards for Google services," EPIC president Marc Rotenberg said in reference to the organization's letter.
The FTC is already looking into whether Google is breaching antitrust regulations by overly favoring its own products in Google searches.
In December, Google signed a consent order with the FTC to settle the Commission's investigation of Google Buzz, a social network it rolled out in 2010.
"We think users should be able to opt into [the new features offered in Google Search], but the way Google has set it up, you have to opt out instead of opt in, and that is … strikingly similar to Buzz," Rotenberg said.
The World Is Not Enough
Google announced the changes to its search engine, known as Search Plus Your World, on Tuesday. It is rolling them out over the next several days.
"I was surprised because this new Search Plus Your World so dramatically pushes Google+ … and that seems to play directly into the hands of critics who make the argument [that this move breaches antitrust law]," Greg Sterling, senior analyst at Opus Research, told the E-Commerce Times.
The outcry over antitrust issues may well be politically motivated.
"Google is clearly dominant with regards to Internet advertising, and the rules change for dominant companies in that they're often considered guilty until proven innocent, as Microsoft found in the late 1990s," said Rob Enderle, principal analyst at the Enderle Group.
The Bluebird of Sadness
In the wake of Google's announcement of Search Plus Your World, Twitter reportedly expressed alarm that the changes would make it harder for people to find breaking news on its own site in a timely fashion.
Google's response was to point to an article stating Twitter had not renewed a deal in July under which Google paid to have information from the microblogging site firehosed to it in real time.
Google can still access Tweets now, but must get them itself.
"Twitter is being a bit paranoid, but then, with a company that gains the power that Google has, a little paranoia may be justified," Enderle told the E-Commerce Times.
Twitter's "concerned about the increased integration between Google+ and Google Search, given that Google+ has a number of aspects very similar to Twitter," Enderle elaborated. "Twitter's worried they may become redundant."
It's All About Leverage
Google+ is trending badly, Enderle said, and "Twitter likely believes that Google will use these new search features to reverse that trend unfairly and at Twitter's expense."
Net Marketshare's figures for December show that Facebook has the largest share of all Web referrals — nearly 0.9 percent. YouTube is second, with 0.114 percent, Twitter is sixth with almost 0.004 percent, and Google is twelfth with 0.00005 percent, Netmarketshare found.
Twitter's dicing with danger, though, because its approach "implies they can't compete, and that might make their eventual IPO impossible to accomplish," Enderle pointed out.
Twitter did not respond to requests for comment for this story.
The Privacy Issue
EPIC's also concerned that Search Plus Your World might constitute a breach of user privacy.
However, "this is where it feels too much like politics," Enderle commented. Google "is aggregating information that people have already made public in some form or other."
Still, EPIC may have grounds for its fears because "the whole FTC settlement around Google Buzz was that Google was being called to a higher privacy standard," Opus Research's Sterling remarked.
That settlement bars Google from misrepresenting privacy in the future, requires it to implement a comprehensive privacy program, and calls for regular, independent privacy audits for the next 20 years.
"I don't think there's anything [in Search Plus Your World] that actually violates privacy, but I think EPIC is faulting the methodology," Sterling added. "It wants Google to do more and explain more and forewarn consumers of what could happen."
Google did not respond to requests for comment for this story.