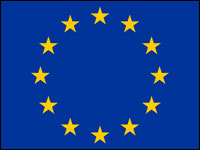 The European Commission on Thursday expanded its investigation into Oracle's plans to purchase Sun Microsystems.
The EC wants to study the potential antitrust issues arising from proprietary database vendor Oracle's takeover of Sun's open source MySQL database application.
It will issue its ruling on Jan. 19, 2010.
The purchase has already been approved by the U.S. Department of Justice.
Shares of both Oracle and Sun fell on the news of the EC's antitrust investigation.
Oracle's Purchase of Sun
Oracle beat out IBM in a bidding war for Sun Microsystems back in April. The purchase gave it control of both Java and the open source MySQL database.
At the time of the purchase, it was apparent that MySQL's future could be a sticking point for regulators, as before the deal it was seen as a threat to Oracle's own proprietary database.
"Many thought Oracle would do with MySQL what it had done with other technologies it had acquired in the past — kill off what it doesn't want and roll what it wants into its existing products," Charles King, principal at Pund-IT Research, told the E-Commerce Times.
For example, after buying BEA Systems for US$8.5 billion in early 2008, Oracle incorporated BEA's technologies into its Oracle WebLogic Suite.
Probing With a European Eye
Regulators want to check that customers won't see less choice or higher prices as a result of Oracle's purchase of Sun, European Union Competition Commissioner Neelie Kroes reportedly said. The EC also wants to make sure that open source software developers can continue developing products based on MySQL and, in essence, that Oracle will continue to develop the open source database.
However, that's nonsense, Laura DiDio, principal at ITIC told the E-Commerce Times. "If it's open source, people will continue to develop for it, so why is the EC concerned?" she asked. "This seems like a flimsy, transparent excuse to levy fines against another American company."
Oracle's reaction to the news of the EC probe has been restrained. It said only that the Commission is conducting a Phase Two inquiry. Oracle also pointed out that the U.S. Department of Justice (DoJ) approved the proposed acquisition of Sun "without conditions and terminated the waiting period under the Hart-Scott-Rodino Act" in August.
Commonly known as the HSR Act, Hart-Scott-Rodino is a set of amendments to U.S. antitrust laws. It provides that, before certain mergers or other acquisition transactions can close, both parties must file a notification and report form with the Federal Trade Commission and the Assistant Attorney-General in charge of the U.S. Department of Justice's Antitrust Division. This is followed by a waiting period of 15 to 30 days, during which the regulatory agencies may request further information.
The MySQL Affair
Despite the U.S. DoJ's sign-off, the MySQL issue has raised some concerns in the U.S. too. "Oracle has never had a comfortable relationship with open source, and the assumption was that MySQL would either be altered or move forward in some sort of an altered manner," Pund-IT's King said.
If that's the case, why did the DoJ approve the Oracle-Sun Deal?
"Many U.S. regulators marginalize open source," King explained. "Open source has a much higher profile and higher degree of regulatory and industry respect in the EU (European Union) than it does in the U.S."
There are two schools of thought in the anti-Oracle camp, DiDio said. One is that Oracle sales reps will foist the free Oracle Express edition onto MySQL users, then later upgrade them to the standard edition, which they have to pay for. The other contends that Oracle CEO Larry Ellison wants to keep MySQL intact and promote it, but there isn't enough incentive for the Oracle sales force to push MySQL.
Oracle's competitors could be behind the EC's push to extend its probe. SAP, with which Oracle has been locked in a lawsuit for years, is reported to have told the EC it opposes the deal. Microsoft, too, has objected to the purchase.
The objections could take the EC's concerns to ridiculous lengths, DiDio said. "Will the EU go after Oracle on behalf of Microsoft on the grounds that Oracle's becoming monopolistic and will hurt Microsoft's chances with Microsoft SQL Server?"
In fact, Microsoft itself has been the focus of several antitrust probes in Europe. It was hit with a record $1.4 billion fine there in February for abusing its dominant market position.