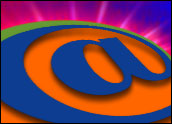 With rising interest around new mobile communications platforms, there are several early adopters that are successfully utilizing this medium to market and communicate with customers. However, there is still a large majority of marketers who want to first maximize their current e-mail efforts. Most marketers have only scratched the surface when it comes to using e-mail as an effective marketing tool.
New techniques for personalization and opportunities for e-mail to play an important role in more tightly integrated cross-channel communication strategies make e-mail a marketer's tool of choice. In fact, a recent survey from Datran Media found that 82 percent of the marketers questioned said they plan to increase their use of e-mail marketing in 2008. This year, though e-mail marketers are targeting mainly by geography and demographics, more will be using more complex behavioral targeting to increase relevancy within e-mails in 2008.
So, what does the future hold for e-mail, and what will this next generation of behavioral-based e-mail communications looks like? Will we finally be able to "close the loop" on our customer interactions?
We're Still Mass Marketing
Despite advances in scenario-based Web design created to track consumers' online behavior and build profiles, or personas, for targeted marketing and advertising, we as consumers are still bombarded with tons of irrelevant messages — the result of batch and blast campaigns sent by stove-piped e-mail applications and outsourced e-mail service providers.
Plus, the widespread availability of opt-in e-mail newsletters has resulted not in quality notifications regarding upcoming sales and promotions, but a twice-daily influx of e-mail fliers from retailer after retailer, made "individual" with only a personalized greeting line. When no amount of deleting or inaction ever gives the marketer a hint they're harassing us, there is definitely room for improvement.
As a first step for moving beyond the mass marketing rut, retail and e-commerce marketers need to step back and evaluate the new personalization technologies available to help better understand the real people behind the personas they have created, while further developing the corresponding user experience, content and communication opportunities. This shift will help e-mail marketing — much of which has been relegated to spam status — re-emerge as a more valuable, two-way customer communication tool.
E-Mail Evolution: From Simple to Multivariable Marketing
E-mail marketing is evolving from "simple" to more behaviorally based "multivariable" or "dynamic" approaches. Simple e-mail marketing is just what it sounds like: Michelle bought a sweater on a retailer's Web site and she is subsequently sent an e-mail offering a 10 percent discount on her next purchase, with an expiration date accompanying the coupon. If Michelle does not use the coupon before the time is up, she receives another discount offer, and another, regardless of whether she ever takes any action. Simple.
Multivariable, or dynamic, e-mail marketing relies on multiple components to determine the next marketing step, including data obtained from user profiles and actual user behavior. For example, suppose Christy visits a retailer's Web site where she has previously made a purchase. She clicks through a couple of pages, spends extra time on a page with pants, taking a closer look at specific styles and colors, but then leaves the site without buying. This time, Christy is treated to an e-mail offering a discount (her user profile is already in the system) on a pair of pants — buy one get one half-off — promoting just the style she spent the most time viewing.
A more sophisticated example follows: Take the same online shopper. This time, Christy visits a news portal, checks the weather in Cabo San Lucas, and looks at bathing suits via an ad link. It is the month of February, and she lives in a cold climate, so the news portal automatically sends an e-mail to her that contains a discount travel offer from an e-commerce partner (cobranded of course). Now say a different shopper checked the weather in Cabo and looked at bathing suits via an ad link — but this shopper lives in Cabo. What happens next? Well, the sophisticated news portal would send this shopper an e-mail promoting a new bathing suit or maybe a beach umbrella.
Effective multivariable e-mail marketing allows companies to further customize around the e-mail's "look and feel" (including font size and layout), language and what content is provided. In this case, that could mean high-end hotels or bargain vacation packages for the person living in the cold climate, and Spanish-language e-mails for the person living in Cabo.
Making the Transition
While there is positive news that marketers are planning to increase their use of e-mail this year, specifically looking to employ more complex behavioral targeting approaches, most organizations today do not have the proper technologies or processes in place to effectively initiate these more sophisticated e-mail marketing campaigns. Those utilizing e-mail service providers often become hamstrung by the providers' limited flexibility and inability to handle more complex personalization techniques, not to mention little-to-no integration with in-house transactional systems, thus requiring time sensitive data replication.
As some e-commerce companies ultimately decide to manage e-mail marketing in-house, they should consider deploying an enterprise marketing platform that will manage and gather data as well as support more personalized, tightly coordinated communications across multiples channels (not just e-mail). This technology should be able to handle sophisticated marketing automation workflows — especially those supporting highly personalized, large volume outbound communications — and should integrate with back-end transactional ERP (enterprise resource planning) and CRM (customer relationship management) solutions.
Adding this technological infrastructure links online data accumulated through Web and e-mail tracking with offline data stored in CRM and ERP systems to automate the communication process. At the same time, the technology can continuously and automatically monitor response rates to provide marketers (and salespeople) with up-to-the-minute details on campaign performance.
With measurable results, marketers are able to devise more targeted, impactful campaigns while integrating e-mail with new and existing communications channels to increase customer loyalty, and drive sales — a far cry from the soulless batch-and-blast campaigns making up the bulk of consumer e-commerce e-mail today.
---
Patrick McHugh
is executive vice president of North American operations for
Neolane
, a provider of customer marketing and communication software solutions.
---